Chicago Bulls are bringing the heat this season
It's been five years since the Bulls have seen the playoffs, but that might change this year. After making big moves this offseason, the Bulls are a serious contender in this season's playoffs.
The Bulls are currently number four in the Eastern Conference, standing at 39-26 though they were first just a couple of weeks ago. However, the Bulls are missing a couple of key players, most notably Lonzo Ball(Knee) and Alex Caruso(Wrist). Those 2, along with Patrick Williams, who is also injured, make up the defensive core for the Bulls. 
Another reason they are doing so well is because of our newly signed forward, Demar Derozan. The Bulls acquired him in the 2021 offseason through a sign and deal with the San Antonio Spurs for two young players and a couple of draft picks. 
Since acquiring him, Demar has been going insane this season for the Bulls. He is averaging a career high 28 points per game(ppg) and is 4th in the league in highest ppg. He, along with Zach Lavine(24.6 ppg) are leading the Bulls to their first playoff appearance in 5 years.
Demar also won eastern conference player of the month in February averaging 34.5 ppg. With Lavine missing most of the games in February due to knee and back pain, Demar had to hold it down by himself, and he did just that. He broke the longest streak of 35+ points in a game while shooting above 50% efficiency with 8 games in a row. The previous streak was 6 held by Hall of Famer Wilt Chamberlain in 1963.
Where Demar and Lavine lack on the defensive end, Lonzo and Caruso are there to pick it up. Both were top 5 in steals per game before their injuries, and the Bulls overall were top 5 in forcing turnovers when both were playing. They are now bottom 3 in forcing turnovers.
There are many Bulls fans at Niles North and they have opinions on the Bulls this season.
"
The Bulls have been really fun to watch this season, whether it be watching Demar shooting automatic from the mid-range or Lavine throwing down his amazing dunks"
— Abdul Ahad, junior
"The Bulls are breaking expectations this season,"  junior Ammaar Tabani said. "I would have never expected them to even be in the top 4 this season."  
The Bulls have been first seed for most of this year but currently dropped to fourth.
"The Bulls have been really fun to watch this season, whether it be watching Demar shooting automatic from the mid-range or Lavine throwing down his amazing dunks," junior Abdul Ahad said.
Although their records show them doing good, there are concerns that the Bulls are "frauds". The Bulls are 0/14 against the top 3 teams in both conferences, though some of those were single-digit losses and they were missing their key defenders. The Bulls aren't expected to get far in the playoffs either. They are a young team that has to learn to build chemistry and get a taste at how the playoffs feels, as most of them haven't been there.
The Bulls are really needing their defenders back as these last 20 games are against the top teams, especially teams they might face off against in the playoffs. This young squad definitely has time to grow as it's only their first year together. They can see the playoffs and learn from it this year(or maybe even win the championship) to hopefully win the championship next year.
Leave a Comment
About the Contributor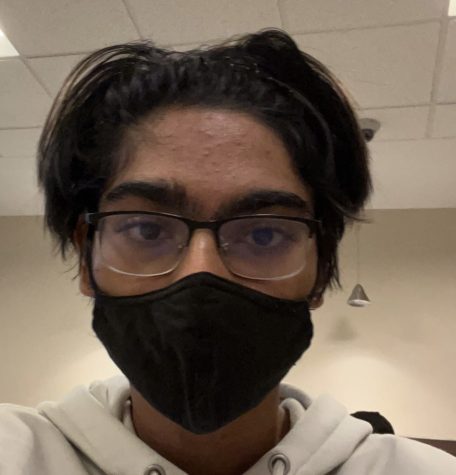 Hamza Ahmed, Reporter
Hamza Ahmed is currently a senior at Niles North. In his free time, he enjoys going outside, playing sports, and hanging out with friends.