Assyrian Club celebrates culture, identity
 Every Thursday afternoon, Niles North's Assyrian Club celebrates their culture in room 2525. The Assyrian Club is a safe space for anyone of any background to have fun while learning about Assyrian culture. 
The club is sponsored by Carmen Al-Bazi and Ramina Samuel. North Star News interviewed the two sponsors to learn more about the club.
 "Celebrating your culture is basically celebrating your identity," sponsor Ramina Samuel says when asked about the importance of expressing one's culture.  "Your culture is who you are. And I think depending on how you grow up and where you are and your experiences, sometimes it's not always encouraged. It's important to find those safe spaces in order to celebrate your culture."
Sponsor Carmen Al-Bazi says the importance of Assyrian Club is "to keep our heritage alive since we are a displaced people and so that younger generations of Assyrians may know their roots."
You do not have to be Assyrian to join the club.
"Assyrian Club is open for everyone to join," Assyrian Club president Crystal Patto says. "It can be hard joining a culture club when you are not from it, however, it is great to learn new things about your fellow classmates. You may even grow as an individual yourself!"
"Although it is a club based on one culture, its members come from all over the world," Assyrian Club vice president Nina Zomaya adds. "Middle Eastern, Black, Asian, Latinx; you name it. We all come together to learn about and celebrate Assyrians!"
The Assyrian Club gathers to not only educate about the culture but to have fun and celebrate their identity through fun activities. Samuel reflects on her favorite event from this year, Chai & Chat, where the club drank chai tea together while learning about the indigenous community history.
"
My favorite thing about Assyrian Club is our activities like decorating the homecoming banner and doing the parade or [collaborating] with Cooking Club, which is coming soon."
— Johnny Chamoun, Assyrian Club member
"We had a guest speaker and we also served tea, or chai, and they loved that," commented Samuel. "Because as Assyrians, we drink a lot of tea daily. And for them to have that here, it was a big deal. And it brought a lot of warmth to the members."
The club has also participated in the Homecoming Parade and eighth-grade curriculum night.
The Assyrian Club has many more events planned for the rest of the year, including a collaboration with the Cooking Club coming soon. Follow their Instagram @assyrian_club_nnhs to learn more about the club and future events!
View Comments (3)
About the Contributor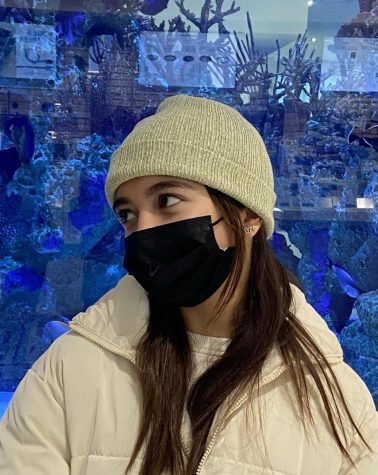 Penelope Roewe, Reporter
Penelope Roewe is a freshman at Niles North. This is her first year writing for the North Star News. She also runs the Instagram for the Niles North Calliope...