Pham, Ngyuen to swim at State this weekend
IHSA districts 4 and 6 participated in a hard-fought competition at Sectionals on Saturday, Feb. 19 at Niles North to compete for a spot at this weekend's State Championships.
This year, junior Nicholas Pham and sophomore Ryan Ngyuen swam State qualifying times in their individual events. Pham qualified in the 200 IM and the 100 Butterfly with a time of 1:55.79 and 51.42, respectively. Nguyen swam a 21.73 in the 50 Freestyle.
Pham was happy about his State qualifying finish.
"This season has been very fun and very enjoyable with the new underclassmen," Pham said. "Although last year was still fun, this year we got to have a full-length season which allowed for the team to get a lot closer and swim a lot faster. Personally, I had a great season with a few setbacks but in the end, I was able to achieve my goals and qualify for state in both of my individual events."
Ngyuen reflected on the season so far. "I'd say that the whole swim season was an amazing experience and I liked how the whole team was able to interact with each other," Ngyuen said. "We were all able to create many memorable moments throughout the season and we were able to finish strong in our conference meet. I'm also very excited to swim in the state meet with Nick and being able to experience what it's like and I hope that we are going to have a great time there."
Additionally, Niles North hosted a State Send-off for Pham and Nguyen on Feb. 24 in the New Commons. It was an opportunity to boost the morale of our athletes and celebrate their achievements as they head into the competition on Feb. 25 & 26 at FMC Natatorium.
2022 Final Sectional Standings: 
ETHS: 305
Loyola: 253
Niles West: 189
Niles North: 172
Lane Tech: 159
Northside: 117
Notre Dame: 92
Maine East: 50
Von Steuben: 32
Senn: 12
Roosevelt: 4
Northridge Prep: 3
Leave a Comment
About the Contributor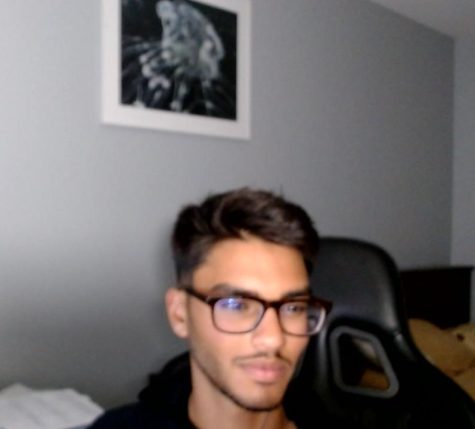 Yousf Sheikh, Reporter
Yousf is a junior at Niles North, writing for North Star News for the first time. He is a part of the Niles North swim team and the soccer program. When...