Varsity basketball Coach Glenn Olson reflects on 300th career win
On February 11, Varsity boys basketball Coach Glenn Olson earned his 300th career win in a home game against Highland Park.
Olson has coached basketball for 22 years, 15 of which were spent being a head coach. He started coaching at Niles North High School in the 2009-2010 school year. 
North Star News interviewed Coach Olson to learn more about this season and this remarkable achievement.
"If you really want to know the truth of it, as a coach, hitting coaching milestones, it means you've coached some pretty good players. That's what it means," Olson said when asked to describe how he felt after his 300th win. "There was no feeling of, 'Yes I did it!' … Hopefully, when I'm older and done with this [season] and have some time to reflect, I'll be like, 'Hey, that's pretty cool.' But, as for now, we're still in the season and we're preparing for the next game."
After last year's season was heavily affected by the Covid lockdown, Olson said the most special moment was finally being back with a crowd. 
"I would say, honestly, because of what we've been through with Covid … our game here versus [Niles] West. It was just one of those, like, we're really close to being all the way back," Olson said. You know, it was a great crowd, it was a good atmosphere, you know, it always helps when you win."
"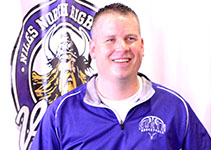 I tell our kids all the time, it's the greatest game in the world, played by the greatest athletes in the world"
— Coach Glenn Olson
When asked what his favorite part of coaching basketball is, Olson expressed the beauty of the game. 
"I tell our kids all the time, it's the greatest game in the world, played by the greatest athletes in the world," Olson said. "You know, I'm probably biased, but yeah, it's just a beautiful game."
Olson is optimistic about next year's season. 
"Next season, we got a lot of young, really talented kids who love the game of basketball. And that's the recipe for success around here," Olson said. "If you can find kids who love the game and are really willing to put time into the game, you got a chance to be pretty good."
On Feb. 23, the Varsity basketball team defeated Maine South in a nail-biting game with a Cyrus Walker buzzer-beater. They will be playing Glenbrook South on February 25 in the Regional Championship.
View Comments (2)
About the Contributor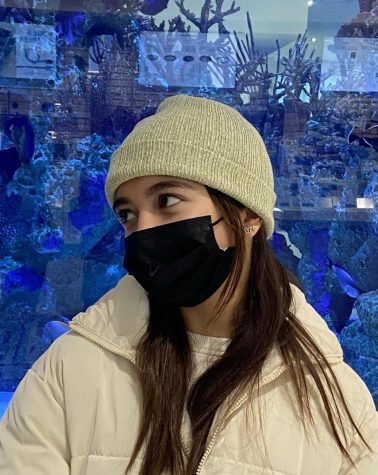 Penelope Roewe, Reporter
Penelope Roewe is a freshman at Niles North. This is her first year writing for the North Star News. She also runs the Instagram for the Niles North Calliope...