93rd Oscars ceremony derailed
Sometimes, those who wander are lost.
A theme explored in 2021's best-picture-winning film Nomadland, this year's ceremony strayed miles from where a normal Oscars should be.
Producers held the event in Los Anglese's Union Station instead of at the normal Dolby Theater location. The show lacked any musical performances or comedic relief, and featured barely any clips from the various nominated movies. What's more, there was no host on ABC's April 25th broadcast to liven a stage sorely lacking any of the usual scenery and glamour.
According to Nielson, Oscar ratings hit "an all-time low" this year. Only 9.85 million households tuned in, down from 26.5 million in 2018.
The biggest upset of the night came as the 3+ hour broadcast ended on a whimper. Joaquin Phoenix presented the Best Actor in a Leading Role award in what turned out to be the show's greatest anticlimax in recent memory.
"I'm supposed to talk to you about acting…but I don't really know anything about that," Phoenix told the audience, before announcing that Anthony Hopkins–not Chadwick Boseman, as many had expected–would win the award. The late Boseman had been nominated for his work in Ma Rainey's Black Bottom.
Hollywood experts speculate that the show's producers scheduled the Oscar for Best Actor to be awarded last in order to finish on an emotional in memoriam moment. Instead, Phoenix accepted the Oscar on Hopkin's behalf, as The Father actor was not in Los Angeles himself.
"I was so disappointed by the end of the broadcast!" wrote Niles North Digital Storytelling professor Jessica Ralfs. "The night just sort of ended in an awkward way".
Aside from Best Picture, Nomadland swept the Best Actress and Best Director awards as well (with France McDormand and Chloé Zhao taking home the gold, respectively).
All best picture nominees for 2021 scored an award in some category or another aside from Aaron Sorking's Trial of the Chicago 7, which was shut out entirely.
The evening's most charming acceptance speech came from Minari actress Youn Yuh-jung, whose witty and gracious statements honored her fellow nominees and even pardoned Brad Pitt for mispronouncing her name. 
"Tonight you are forgiven," she told him. "How can I win over Glenn Close?…Maybe it's the American hospitality for the Korean actor; I'm not sure".
Speaking of Close, her time in the spotlight would be short-lived. 
Lil Rel Howery, the ceremony's resident DJ (because, of course, there was no room for the usual live orchestra in Union Station) woke up a sleepy congregation by involving the legendary actress in a movie music trivia game.
"I didn't know she knew all [those trivia facts]," Howery gushed as Close danced "Da Butt" to the audience's delight. 
In reality, the bit was planned and rehearsed beforehand.
On a higher note, Soul director Pete Doctor waxed philosophical upon accepting his Best Animated Feature award.
"We don't get to control what happens, but we can–like a jazz musician–turn whatever happens into something of value and something of beauty," he told the crowd.
His speech was a diamond in the rough during an evening of endlessly rambling winners and generally tedious presenters. Without a doubt, this was the most Soulless, emotionless Oscars ceremony in the 93 years of its history.
Leave a Comment
About the Contributor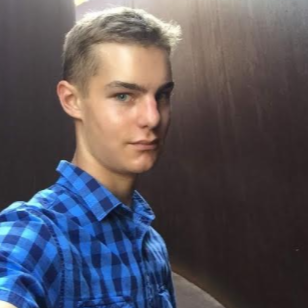 Elliott Parrish, Reporter
Elliott Parrish is enjoying his first year with the North Star News publication as a senior at Niles North. He serves as the president of Viking Media...