NN Alum Amiwala shines in politics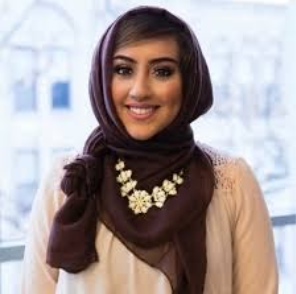 When you think of an American politician, you don't necessarily think of a Hijabi Muslim woman. Bushra Amiwala is one of the few people to break these political stereotypes. She is currently part of the Skokie School Board and gives immigrant and low-income families a new sense of hope.
Being the first one in her family to be born in the U.S, Bushra has become a part of the political world that her family always joked about her being able to since she was born and raised here. While she attended Niles North High School, she was very involved in after school activities. She was in WHO club, the debate team, and was the founder of the mock trial team. She took an AP Government class and that is where she sparked an interest for politics. 
After high school, she went on to work for a former US senator and someone on that team saw potential in her and introduced the idea of running for the Cook County office. She ran in 2018 but when that didn't work out she became a part of the Skokie school board in 2019.
As a Muslim Hijabi woman, Amiwala represented a group of minorities that weren't being recognized. She faced many difficulties throughout her campaign which included people  not looking past her religious beliefs. "For example, there was a debate between my two male opponents and there was a news article talking about that debate and the policies they were discussing and when came to talk about me it said 'and Bushra Amiwala wore a stylish light pink hijab,' and that's all it said about me," Amiwala said. 
There were a lot of highlights during her campaign as well. She held a dinner at the Holiday Inn in  2018 where almost 400 people attended. She was so happy with the turnout and the dinner as a whole.
Amiwala was featured in many magazines and articles as well. From being covered by Teen Vogue, Scholastic, and Seventeen magazine to being Woman of the Year in Time Magazine, Bushra Amiwala is impacting the political world one step at a time.