Biden Administration announces new initiatives to help combat U.S. gun violence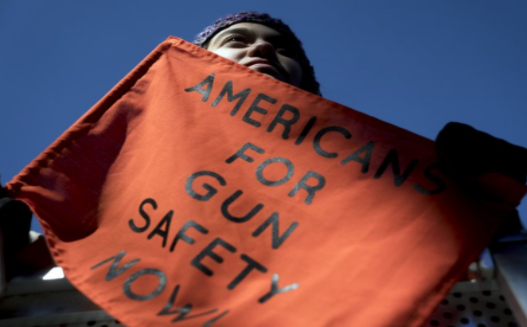 On Wednesday, April 7, according to the White House official website, the Biden-Harris Administration announced six new initiatives that it is planning to enforce to address the nation's ongoing struggle with gun violence. 
In light of the recent tragic shootings that have terrorized the nation in just the past month alone, including the Boulder shooting, which fatefully took the lives of ten individuals, and the shootings in Atlanta which took another eight lives, including six Asian Americans, it is clearly evident that serious measures need to be taken to prevent more bloodshed.  
1.The U.S. Justice Department will issue a proposed rule to help stop the distribution of ghost guns. Ghost guns are handmade or self-assembled firearms that don't have serial numbers and therefore, don't require a background check to own and often go undetected by the law when used at crime scenes. Some of these guns can be assembled in as little as half an hour, using kits and parts purchased online. However, as part of this new law, the U.S. government could now require background checks on the sales of these handmade firearms, as several Biden administration officials said in a statement with CNN. 
2. In addition to ghost guns, the Justice Department also plans to limit and more strictly regulate the distribution of guns that use stabilizing braces to enhance their accuracy. Last month's mass shooting in Boulder was executed by a pistol modified with an arm brace, and the reality is that these braces often cause more damage when used. Under this new regulation, all firearms that use stabilizing braces would be covered by regulations in the National Firearms Act, including requiring registration and a background check.
3. For the first time, the Justice Department plans to create "red flag" legislation for all 50 states. Red flag laws currently allow families or law enforcement to petition for a court ordered restriction to temporarily restrict access to firearms to 'people in crisis' if they are proven to present a danger to themselves or others. Ultimately, the Justice Department's published model legislation would make it easier for any states that want to adopt red flag laws to do so.
4. The administration is planning to invest in evidence-based community violence interventions. This law would present a strategy that strengthens the prevention of gun violence by choosing to treat the issue as a public health crisis rather than a criminal one. Because it has been proven that community violence interventions are more successful methods for reducing gun violence than incarceration, the American Jobs Plan has offered $5 billion to help support affected individuals by giving them vital job opportunities to help support them financially.
5. The Justice Department will issue an annual report on firearms trafficking. Many firearms trafficking channels have changed dramatically in the past few years, especially to the uprising in the online sale of guns. With this new executive plan, the Justice Department will issue a new, comprehensive report on firearms trafficking and annual updates to give policymakers the information they need to help address firearms trafficking today.
6. The President plans to nominate David Chipman to serve as the official Director of the Bureau of Alcohol, Tobacco, and Firearms. The ATF has not had a designated director since 2015 and Chipman has served as part of the organization for 25 years, proactively advocating for stricter gun laws.
Currently, President Biden has given the U.S. Justice Department between 30-60 days to further draft and execute the six proposed initiatives, according to Business Insider.  However, despite Biden having proposed arguably one of the most ambitious gun-control agendas of any modern presidential candidate, he admitted that his power alone is quite limited without proactive legislative action from Capitol Hill. 
"President Biden could take executive action today,"  said Shannon Watts, founder of Indianapolis-based gun violence activist group, Moms Demand Action. "He could strengthen the background check system. He could regulate ghost guns. He could dramatically increase funding to community violence intervention programs. And that is exactly what he should do."
Leave a Comment
About the Contributor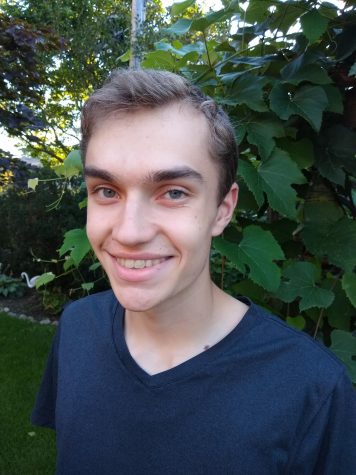 Aiden Stanciu, Managing Editor
Aiden is a junior at Niles North who has been part of the North Star News team since freshman year. He hopes to one day pursue writing as a full time career...