Derek Chauvin Verdict: The sports world responds
Athletes, teams, and leagues all weighed in Tuesday on the verdict of Derek Chauvin shortly after he was convicted of all charges. The world breathed a sigh of relief including some of the most well-known athletes in the franchise. 
The conviction is a watershed moment for racial justice in America. After George Floyd's murder as well as others like Breonna Taylor, many protests including protests from many athletes in sports broke out, it wasn't a surprise that the Tuesday verdict made a huge spark and reaction across sports. 
One athlete that spoke out shortly after the conviction was LeBron James, stating on Twitter a one-word response, "ACCOUNTABILITY."
The Atlanta Hawks also put out a statement on their jumbotron prior to their game against the Orlando Magic, following the conviction. 
Tweets were also made by well-known teams and athletes including Naomi Osaka, The NFL, NBA player Tyus Jones, NBA team The Minnesota Timberwolves, WNBA team Seattle Storm, and many more athletes and professional teams. 
The WNBA dedicated its summer to social justice and inequality and after hearing the decision about Derek Chauvin they spoke out.
"While this verdict represents a step toward justice, we are reminded that justice is too often not the outcome for people of color," said the commissioner of the WNBA, Cathy Engelbert (The New York Times)
There is still lots of justice to come and room to solve intolerable issues of racism and hate, but this is just a beginning of hope and healing for communities including for those in the sports world.  
Leave a Comment
About the Contributor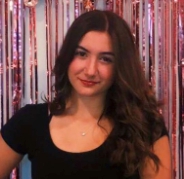 Hannah Freireich, Sports Editor
Hannah is a senior in high school. She enjoys watching and competing in sports. She is on the varsity tennis and on the basketball team. She also likes...