Logic's music saves many lives
When the pandemic hit world-wide in March 2020, many people were faced with serious  emotional challenges. Suicide was unfortunatley on many people's minds. If people didn't have enough support from home, they may have turned to music to calm themselves and make better decisions. The popular song 1–800–273–8255 by Logic on his album "everybody" might have saved many lives. 
Logic is a 31 year old Maryland native who wrote the song that highlights the phone number for the National Suicide Hotline. He wanted to name the song to spread awareness. 
His album " Everybody" has many songs that encourage people to keep pushing forward. One of the many songs is "Logic – Anziety (Official Audio) – YouTube". He goes into explaining what anxiety can do to people and how we are afraid to speak on it. "Battling depression but nobody wanna say shit
  Why nobody wanna say:
  I been living with this everyday
  Why nobody wanna say:
  Everything will be OK"
Source: LyricFind 
Q: Were both of your parents drug users?
A: "Yes, yea yea, and alcoholics as well."
" He has always been battling addiction his whole life and he just turned 60 which is crazy so but then my mother as well with prescription medication she dealt with manic depressant  um so yeah it was crazy."
Source:djvlad
Q: Have you ever had these feelings that you write about? 
A: " I have anxiety and when I was touring the world for the incredible true story and selling out everywhere I went and you know selling records and just being f****** rap star it was the worst year of my life"
Source: Hardknocktv
Q: How would you say you have overcome any feelings?
A:" I still struggle and deal with anxiety for sure and I still struggle and deal with like things but here's the great thing this is the s**** that I like that makes me so happy is like when I feel weird or out of my body I've learned to accept it."
Source: Hardknocktv
Q: How was life growing up? 
A:"It was pretty gnarly man.
Even though I went through a lot of messed up stuff even when I was young I always knew it wasn't right." 
Source: H3 Podcast Highlights
All around, he has saved and inspired so many people to keep pushing forward with all the struggles in life and has shown you can make it out. He took his platform to talk about things that are taboo to talk about and raised awareness on these issues.
About the Writer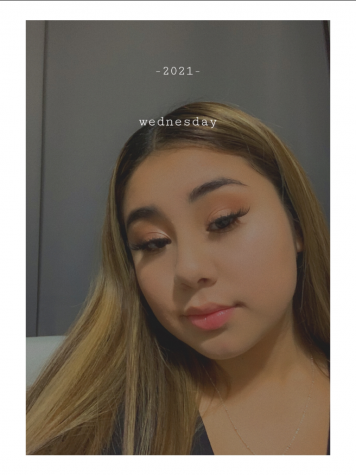 Esmeralda Vazquez, Reporter
Esmeralda Vazquez is a senior at Niles North.