Spa shooting spree stuns Atlanta
A 21-year-old man in Atlanta has confessed to terrorizing an entire American demographic.
After Robert A. Long went on a shooting rampage and killed eight women in three Atlanta-area spas on March 16, the Asian American community has condemned what they saw as a reprehensible hate crime.
Long confessed to shooting the women exclusively in an attempt to remove temptation for a "sex addiction."  However, criminologist Dr. Alex del Carmen, among many others, is skeptical of the reasoning.
"If the Cherokee County (Sheriff's Office) find no racial basis for the killing, because they're taking the perpetrator's word for it … he still attacked women, and that's a hate crime," she told 11Alive news.
That same sheriff's office chalked up the shooter's actions to "having a bad day," and kept one of the victim's husbands handcuffed for two hours after the event.
Police released imagery of Long as a suspect initially after the event, and the man's parents helped identify their son. He was arrested after being pulled over on the expressway just after his shooting spree, and is currently being held in a Georgia prison.
"These events are just a current reminder of how terrifying it is to be an Asian American, especially an Asian American woman," commented Sharlene Faye, an active member of Niles North's Pan-Asian Student Association (PASA). As a result of these events in Atlanta, PASA and the Hana Center held an Asian American Feminism Panel on March 23 and Niles North Student Activities hosted a healing circle on March 25 which was open to all. It was a space for healing led by Cat Shieh, Anti-Hate Coordinator of Asian Americans Advancing Justice.  
"It's hard not to think of how these violent actions could happen to my parents, sisters, grandparents, and friends," Faye concluded.
Updates to this story may be found here.
About the Writer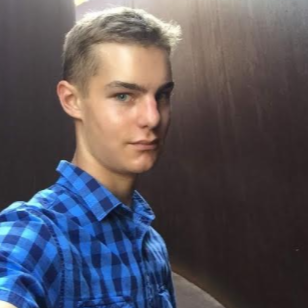 Elliott Parrish, Reporter
Elliott Parrish is enjoying his first year with the North Star News publication as a senior at Niles North. He serves as the president of Viking Media...