Musical Memories: a renowned band director recalls his finest moments
Chip De Stefano has conducted more music than most people will hear their whole lives. 
Under his direction, the McCracken Middle School Symphonic Band has made a name for itself at too many prestigious competitions and festivals to count. However, these accomplishments come second to other memories that linger long after his baton drops and the piece's final notes fade into the auditorium's acoustical abyss.
"If I can think of some of my very favorite moments in my entire career, almost all of them are in a rehearsal when something really great, something magical happens with the music," De Stefano commented.
"I love rehearsal. I love practicing. I really, really do enjoy that process a lot."
De Stefano first became enamored with the world of music through his love affair with the trombone.
"I distinctly remember sitting in a trombone lesson when I was in 6th grade, and deciding that I wanted to be a band director. [Later] in high school, what I really wanted to be was a professional trombonist." 
The source of his original vocational inspiration? 
"My middle school band director inspired me, for sure. It was pretty early in my band life that I knew I wanted to be a band director".
De Stefano only decided he wanted to direct bands again–and not play the trombone for a living–halfway through his senior year at Northwestern University. 
"It really kind of hit me that what I wanted to do was teach." 
He would proceed to get a masters of music education at NU's Bienen School of Music. It was soon evident that he had found his ultimate calling.
"I just absolutely love [being a band director]! We see a tremendous amount of growth in kids, and that's just very, very rewarding."
Cesar Mendoza is the assistant band director at McCracken, and has nothing but good things to say about his coworker and mentor.
"Chip is one of the rockstars of the band world, and being able to work with him is just surreal every day," Mendoza commented.
"What makes the McCracken Band special is that the program is really a reflection of 'Mr. D' up front. The students really reflect and demonstrate and reflect the passion that Mr. De Stefano brings to the table every single day".
The best part of De Stefano's  job is an infectious energy quite unique to his profession–one that can only be felt when the youthful members of his band meet their fullest musical potential.
"There's nothing that beats the energy a young musician provides when they're super excited about what they're doing," De Stefano mused.
However many awards his band brings home to decorate the banners of McCracken's gym, some things never change.
"I think I'm doing my job right if the feeling all the kids have is pretty much the same whether [or not] we hear our name called at the award ceremony," De Stefano remarked.
Whether for its competitive achievements or its tradition of diligent rehearsal, the McCracken band name is invoked in awed notoriety by other band directors around the nation.
"You'd be hard pressed to find a middle school band room in the country and have them not know who [McCracken] is," Mendoza continued. "It's really special".
The benefits of being a McCracken band member are more numerous than 3-part harmonies in a symphonic chorale.
"I'm not too much of a sentimental person," De Stefano said, "[but] I'm tremendously appreciative of when somebody says that being in my band and having me as their teacher has positively affected them".
De Stefano's impact cannot fathomed among the thousands of students who have passed through his program over the years. Their experiences and memories remain well past graduation, like the unforgettable melody of the most stunningly beautiful song.
About the Writer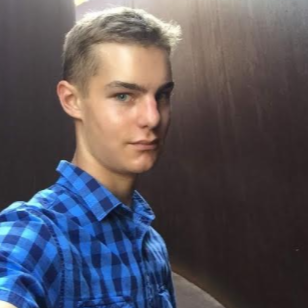 Elliott Parrish, Reporter
Elliott Parrish is enjoying his first year with the North Star News publication as a senior at Niles North. He serves as the president of Viking Media...