From actor to international icon- The story of Drake
On Friday March 5,  Drake released his EP Scary Hours 2. Within days, the three songs took over, each one charting across all platforms. He collaborated with fellow superstars Lil Baby and Rick Ross, and the music video for the song "What's Next"  has gained over 11 million views.
As Drake returns to take over the music industry, and a rumored album is supposedly coming later this year,  it is worth it to look over his rise to fame, and what we can expect from him in the future. 
Drake was born October 24, 1986 in Toronto, Canada. His early career did not actually begin with rapping. He started as an actor, and at 14 years old, was cast in the Canadian drama Degrassi, which aired on CTV in Canada and TeenNick in the US.. Going by his full name, Aubrey Graham, Drake was a star in the show until 2007, when he really started to get serious about his rapping career. He claims he was inspired to rap by one of his father's cellmates, "My dad was in jail for two years and he shared a cell with this dude who didn't really have anyone to speak to," Drake told Complex in 2009. "So, he used to share his phone time with this dude and at the time I was probably 16 or 17, this dude was like 20 to 22, and he would always rap to me over the phone….After awhile I started to get into it and I started to write my own s— down. And after a while, he would call me and we would just rap to each other."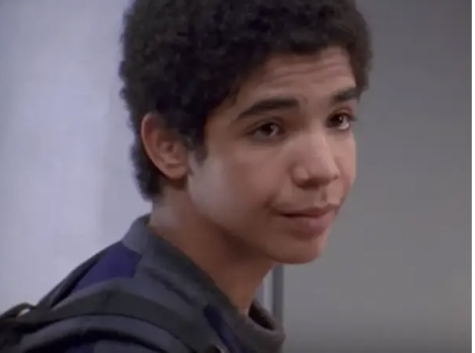 Aubrey Graham, starring in Degrassi 
Drake released So far Gone in 2009, which was the first sign that he would become unstoppable in the rap game. The album earned him Grammy nominations and the top song, Best I Ever Had, reached number 2 on the Billboard Music Hot 100 chart. 
In 2011, Drake released the album Take Care, which won Rap Album of the Year at the Grammys. Drake earned features from Lil Wayne, Nicki Minaj, The Weeknd, and Rihanna to solidify this album as an instant classic, and it has gone quadruple platinum.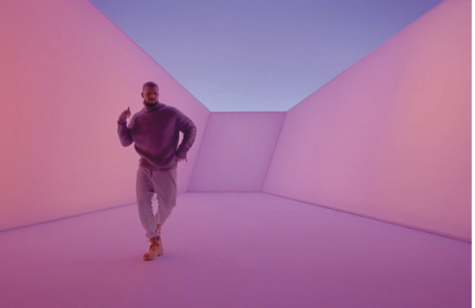 Drake continued releasing songs and albums, notably Nothing Was the Same in 2013. However, he was so successful in 2015 that it is often called the Year of Drake. Not only did he release 2 platinum albums, but he also released the
 Hotline Bling music video, which has over 1.7 Billion views and is one of the most viewed youtube videos ever. Not only was Hotline Bling successful online, but it also earned him 2 separate Grammy wins, for Best Rap Song, and Best Rap Performance. 
As if he couldn't get more successful, 2016 saw the release of Views, and with songs like One Dance, Controlla, and Too Good, Drake once again topped the charts, as the album hit the number 1 spot for 10 weeks.
That takes it to 2018, when Drake released Scary Hours, which featured his most popular song ever, God's Plan. God's Plan is one of only 45 songs to ever go Diamond. Even Drake himself was surprised with the unprecedented success of the song, saying "I never could've told you a week before that 'God's Plan' was my single and it was gonna be the biggest song of my career,".
Drake has still been in the music scene for the past couple of years, with notable collaborations with Travis Scott and Lil Durk. However, his most recent drop, Scary Hours 2, gives fans a lot of excitement, considering the songs released on the original project of the same name. 
Two local senior  fans, Ethan and Haroon, talked a bit about their view of Drake. "Crew love is definitely his best song (Crew Love was featured on Drake's Take Care album)," said Ethan. "I really like when Drake collaborates with other artists and I think he always gets good features, especially when he works with The Weeknd". As mentioned, Drake's Scary Hours 2 features artists Lil Baby and Rick Ross. 
" I like Crew Love as well, but I think Best I Ever Had is heat too", Haroon responded "I liked Scary Hours 2. Drake just keeps setting new records, so I am really excited for his new album this year, and I think it will break some more records…and hopefully he and Rihanna team up again". 
"
I'm blessed to be back on my feet feeling great and focused on the album."
— Drake
Drake has been teasing fans for over two years with the release for his new album Certified Lover Boy. It was supposed to drop earlier this year, but Drake was sidelined with a knee injury. ""I was planning to release my album this month but between surgery and rehab my energy has been dedicated to recovery," Drake wrote in an Instagram story in January. "I'm blessed to be back on my feet feeling great and focused on the album, but CLB won't dropping in January. I'm looking forward to sharing it with you all in 2021." 
Drake will be remembered as one of the greatest artists of our generation. He will be credited with bringing a lot of Rap into mainstream culture, and his chart-topping records seem untouchable. 
His 2021 has already been exciting, and as the title of his new hit song, we will just have to keep waiting for "What's Next".
About the Writer
Devin Zakeri, Reporter
Devin is a high school senior, writing for NSN for the first time. He's a member of both the Niles North Swim team and Boys Soccer program, and is involved...