The sun still shines: Spring Break activities to try during the pandemic
If you've been longing for a break from the endlessly draining work-from-home, hybrid, and virtual school cycle of the past 12 months, you're about to achieve that long-deserved week of relaxation. It's been a long year and we could all use some sort of mental health break. But the question is: what kind of travel is reasonable for Spring Break 2021?  
Spring break can present some much-deserved time off from typical work and school routines for families, but COVID-19 concerns still mean precautions are necessary when choosing how and where to travel as a family this year. "If you decide to travel, there are ways to lower your risk," said Dr. Li, a Harvard-trained physician and scientist. "First, get a COVID test before you go so you know your health status before setting out. Test the whole family if everyone is going. Bring documentation of your test results with you. If there is any health incident while you are traveling, you'll have a record you were negative."
But even amidst the global pandemic, there are still plenty of intriguing places to visit and things to do that can be well worth your time. See below for some links! 
If you're trying to keep things local, especially throughout the Chicagoland area, check out this website for some ideas on places to visit. Long-time favorite attractions such as Lincoln Park Zoo and the Garfield Park Conservatory have opened for the public this month for the first time since the pandemic forced the world on lockdown a year ago. What better time to check out some unique animals and plants with the family to enjoy your week off from school?
If you're comfortable with travelling outside the state (or country), then check out this list of popular tourist destinations. Don't forget to follow all safety precautions when travelling including wearing a mask and following the appropriate social distancing guidelines recommended by the CDC. 
Finally, Spring Break can also be a great time to meet up with family members or friends who perhaps you haven't seen in a while. Whether the reunion is in-person or virtual, hopefully you'll be able to use this time to catch up on old times and have a blast.
Leave a Comment
About the Contributor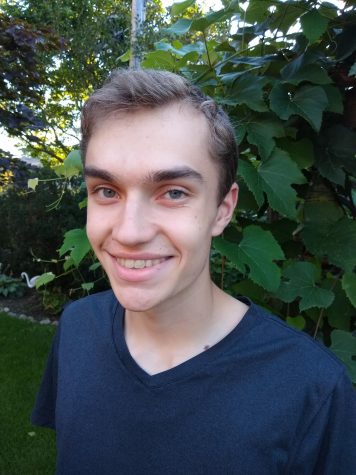 Aiden Stanciu, Managing Editor
Aiden is a junior at Niles North who has been part of the North Star News team since freshman year. He hopes to one day pursue writing as a full time career...