Mass shooting in Boulder leaves ten people dead
On March 22, there was a mass shooting at a supermarket, King Soopers, in Boulder, Colorado leaving 10 people dead. The suspect has been found and is currently being tried for 10 counts of first degree murder over the shooting. 
According to the New York Times, the list of victims include Denny Strong (20 years old, grocery worker at King Soopers), Neven Stanisic (23 years old, repaired coffee machines), Rikki Olds (25 years old, was front-end manager at King Soopers), Tralona Bartkowiak(49 years old, managed a shop), Suzanne Fountain (59 years old, a dedicated gardner), Teri Leiker (51 years old, employee for 30 years at King Soopers), Kevin Mahoney (61 years old, was former chief operating officer for Stonebridge companies), Lynn Murray (62 years old, was a former photo director), Jody Waters (65 years old, owned clothing stores in Boulder and Denver), and Eric Talley, 51 years old who was the responding police officer to the shooting. 
For more information on the victims and their families, click here. 
A court hearing was held on March 25, where according to CNN, the defense attorney for the suspect asked the judge to delay the next hearing for a few weeks since they argued that they needed that time to assess the suspect's mental health. 
The judge, Thomas Mulvahill, agreed with the defense attorney, and the suspect will be jailed with no bond until then. 
For more information on the suspect, Ahmad Al Aliwi Alissa, click here for updates and information. 
Sam Weaver, the mayor of Boulder, revealed in a tweet that President Joe Biden sent his regards to the situation. "I just received a call from (Biden) extending his condolences and support to the Boulder community as we begin our healing," the tweet said. "The President was clearly pained by our losses, and offered any resources we needed. I thanked him sincerely on behalf of everyone in Boulder."
As a response to the Boulder shooting, and to the shooting that happened on March 16 in Atlanta, Georgia to Asian-owned businesses, President Biden has plans for executive orders for gun legislation since the Senate in itself is divided on the issue according to the New York Times. 
For continuing updates and information, click here.
About the Writer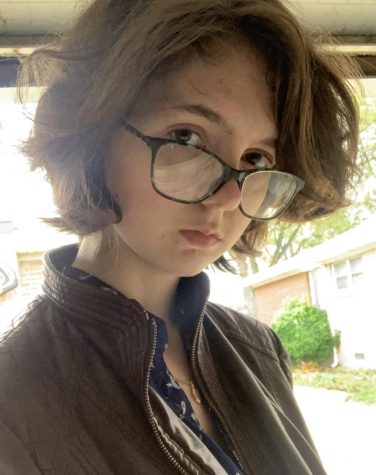 Nicole Nantz, Editor-in-Chief
Nicole Nantz is a writer and editor of the North Star News journalism team. The reason why Nicole started doing the class is so she can experiment with...