Oscar nominations released, snubs and predictions
On March 15, the 93rd Oscar nominations were announced on a live stream on Oscars.com, Oscars.org, YouTube, and Facebook accounts by Nick Jonas and Priyanka Chopra Jonas. Unlike over years of the Oscars, this year isn't met with a lot of controversy. And, it's record high in diversity within the nominations. 
In this article, I will go over the snubs, and predict which movies could potentially win based on the Oscars past choices and patterns in the voting process. 
Though I really don't have a lot of snubs for this year at the Oscars, I still have one complaint. Wolfwalkers and Soul were both amazing animated films released this year that challenged the bar. With Wolfwalkers, it has beautifully done hand drawn animation that truly shows Cartoon Saloon's evolution with their films. While Soul is potentially Pixar's most philosophical and mature film which left people thinking even months after its release. 
Both films did get nominated for Best Animated Feature, but not for Best Picture. Oftentimes animation is looked down upon compared to the traditional live action films. Though none of the films nominated for Best Picture are bad, it's just their animated counterparts aren't treated as seriously because it's viewed as 'childish'. 
When in reality many animated films use this art form to convey their story in a way that live action could never do. 
Below is a list of predictions I have for this year's Oscars based on past wins, Academy Choices, and from the movies I've watched. Some categories will not be filled since I didn't see all of the nominees this year. 
Award:

Prediction:

Actor in Leading Role

Chadwick Boseman in

Ma Rainey's Black Bottom

Actor in Supporting Role

Daniel Kaluuya in

Judas and the Black Messiah

Animated Feature Film

Soul

or

Wolfwalkers

Cinematography 

Nomadland

Writing(Original Screenplay)

Promising Young Women

Costume Design

Ma Rainey's Black Bottom

Makeup and Hair Styling

Emma

Music(Original Score)

Minari

or

Soul

Writing(Adapted Screenplay)

Promising Young Women
It's hard to say exactly which films are going to win because most of the films in this year are really amazing and groundbreaking. Though 2020 wasn't exactly the best year, it saw many great films be released which were luckily able to see. 
The 93rd Academy Awards will be airing on ABC on April 25, 7:00 PM Central Time. Here is a link to all the Oscar nominees. 
Leave a Comment
About the Contributor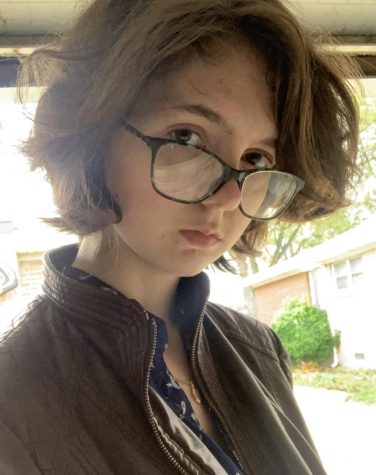 Nicole Nantz, Editor-in-Chief
Nicole Nantz is a writer and editor of the North Star News journalism team. The reason why Nicole started doing the class is so she can experiment with...