Pawsitively safe: Lady Gaga's dogs returned unharmed after being kidnapped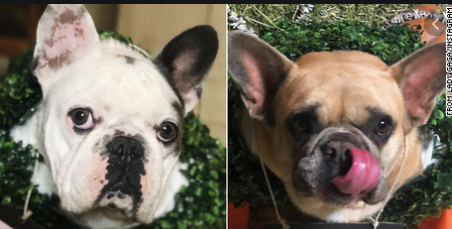 The evening of February 24 in Hollywood, Los Angeles, began as an ordinary one for Lady Gaga's dog walker, Ryan Fischer. 
He was out in the neighborhood fulfilling his duty of walking Lady Gaga's three dogs, Koji, Gustav, and Asia, when suddenly, two people quickly filed suit out of a white car and approached him at gunpoint, demanding that he hand over the dogs. After a violent struggle, one of the gunmen shot Mr. Fischer and together, the duo managed to steal two of the dogs, Koji and Gustav, and drive off with them. Luckily, Fischer was able to keep the kidnappers from stealing Lady Gaga's third dog, Asia.
According to The New York Times, Fischer was quickly rushed to the hospital later that evening but was said to be in stable condition two days later on February 26, and is expected to make a full recovery. "Thankfully, Ryan is receiving extraordinary care in the hospital right now and his doctors expect him to make a full recovery,"  the dog walker's family said. "We cannot possibly say enough to thank all of the first responders, nurses and doctors who have worked so tirelessly to care for Ryan."
Earlier that day, Lady Gaga wrote on Instagram that she was willing to offer a $500,000 reward for the safe return of her stolen dogs, Koji and Gustav. "My heart is sick and I am praying my family will be whole again with an act of kindness," she wrote. She also took the time to thank the heroic actions of her dog walker, Mr. Fischer, who is in his 30's and lives in the neighborhood where he was shot. "I continue to love you Ryan Fischer, you risked your life to fight for our family," she said in the same post. "You're forever a hero."
Fortunately, a woman later that same day had managed to find Gaga's dogs tied to a pole a few miles away from where they were captured and took them to a nearby LA police station, where they were returned to their rightful owner shortly after. However, over a week later, she still has not received the $500,000 Gaga promised for the return of her beloved pooches.
Police are investigating into the theory that perhaps the woman who returned the dogs was possibly affiliated with the two people who shot Mr. Fischer and kidnapped the dogs as part of a gang initiation. Authorities have begun to follow this suspicion following a recent string of similar incidents in the L.A. area. Therefore, police have advised Gaga not to pay the woman until she is cleared of any potential involvement in the case.
The cops are continuing to investigate the woman who returned Gaga's dogs, but as of now, they don't believe she was part of the dognapping. But in the meantime, the woman's identity and the location the dogs were found will remain confidential due to the ongoing criminal investigation and for her safety, according to the LAPD.
Leave a Comment
About the Contributor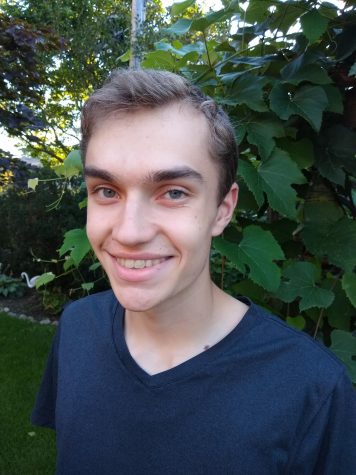 Aiden Stanciu, Managing Editor
Aiden is a junior at Niles North who has been part of the North Star News team since freshman year. He hopes to one day pursue writing as a full time career...