A gloriously unpolished Golden Globes ceremony still shines
Is any award show above controversy these days?
The short answer is no. After the Golden Globes Foreign Press earned ridicule for employing no Black critics on its voting committee, the Emmys staff hired a consulting firm to improve their own diversity efforts. The Oscars, meanwhile, have been struggling for years to appear more racially inclusive, to little avail.
Hosts Tina Fey and Amy Poehler did a fantastic job bashing their own show.
"Even with stupid things, inclusivity is still important… I realize, HFPA, that you didn't get the memo because your office is in the back booth of a French McDonalds," Poehler jeered.
The two hosts spared even less mercy for pop singer Sia's latest creation. 
"Sia's controversial film Music is nominated for Best International Flopperuni," Fey chided. "I don't want to get into it, guys, but it's real problematic, and Twitter says it's the worst miscasting since Kate Hudson was cast in a Weight Watchers commercial."
As for the actual awards, Ma Rainey's Black Bottom's recently deceased Chadwick Boseman was awarded Best Actor in a Drama. Mrs. Boseman gave a painfully emotional speech–one she may well have to repeat if her husband wins an Oscar for that role later this year.
The Crown, Schitt's Creek, and The Queen's Gambit all took TV's award nominations by storm. Minari and Soul, two of the year's most unquestionably remarkable films, earned well deserved Globes in their respective categories as well.
Even for a media giant such as NBC, putting on a major award show during a pandemic without a few bloopers proved to be impossible. Actors' acceptance speeches were streamed from their homes through spotty audio, which–awkwardly enough–prevented them from hearing the "wrap it up" music which the producers so often applied. 
"Could this whole night have been an email?" Fey asked the crowd of first responders in the New York Rainbow Room while Poehler held down her end of the split screen from Hollywood's Beverly Hilton. "Yeah!"
Perhaps the most hilarious moment was when Tracy Morgan presented the animators at Disney Pixar's Soul with their award. "And the Golden Globe goes to…Sal!" he belted. (Morgan later tweeted that at the time of his mispronunciation he was thinking hungrily of a pizza chef named Sal.)
It felt comforting to see a show imperfect and unpolished enough to reflect the Zoom-ridden times we live in. Regular Americans needed to laugh along with their celebrity counterparts as they struggled with video conference delays just like the rest of us. Be rest assured, the Globes will be back in person with all the normal glitz and glamour next year.
About the Writer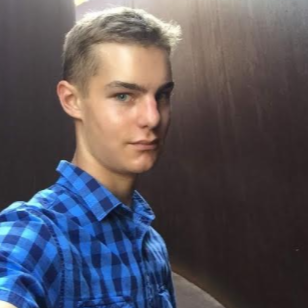 Elliott Parrish, Reporter
Elliott Parrish is enjoying his first year with the North Star News publication as a senior at Niles North. He serves as the president of Viking Media...