Texas Governor lifts state mask mandate
The mask mandate will no longer exist in Texas. Texas Governor Greg Abbott announced that the mask mandate in his state will expire March 10. He is also allowing businesses in Texas to operate at full capacity. 
 Four other states, Iowa, Mississippi, North Dakota, and Montana, have also ended their mask mandates. There are also 11 states that never even required masks to begin with. 
The Governor of Mississippi has explained his decision by saying "The governor's office is getting out of the business of telling people what they can and cannot do". Governor Abbot has stated that he has lifted the restrictions because he wants to help the residents of Texas that are unemployed and the small businesses that have been affected by this pandemic. 
This decision was highly controversial as the number of cases and deaths is starting to creep up again in Texas. According to the Covid Tracking Project, Texas is averaging 297 deaths per day. 
Many people disagree with Governor Abbott and other governor's choices to reopen their states. CDC Director Rochelle Walensky said in a briefing last week, that it is important that "individuals wear a mask, socially distance and do the right thing to protect their own health."  President Joe Biden described Governor Abbott's decision as "Neanderthal thinking". 
Even though many have criticized Governor Abbott, he has stated that he supports the continued usage of masks and doesn't want personal responsibility to end. Although we may still have months until we are able to return to our normal lives, the ease of restrictions may bring some normalcy back to our lives.
Leave a Comment
About the Contributor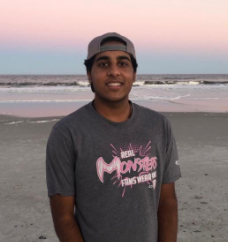 Anuj Patel, Reporter
Anuj Patel is a senior at Niles North who loves to write. He has been a member of the tennis and soccer teams while also being involved in DECA, Scholastic...