March Madness: What are your opinions?
As we wrap up February and jump into March, school life is about to change for a lot of people. From the classroom to the court, students, athletes, and everyone alike will be facing yet again more unprecedented adjustments. North Star News would like to know your opinion regarding hybrid learning, AP tests, and Winter sports.
Do you feel like everybody involved is fully prepared to go back to in-person learning on March 1?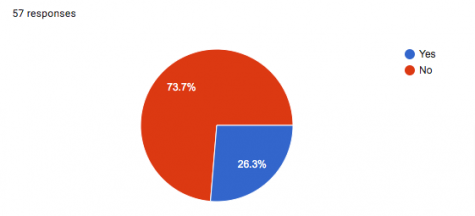 "It's not safe for everyone to gather, and plus, the vast majority of classes are still taught via Zoom anyway."
"I chose yes because we can know that we can learn better and FOCUS."
"I've been waiting to go back since we went on our "2 week break" in March. Going off of Wednesday's (2/24) freshman orientation tour, Dr. Edwards and the school board did a really good job setting up the school in a safe manner."
"I don't understand WHY we are doing hybrid learning. I don't understand WHY we need to be in a classroom if it's not safe to interact with each other. I understand that kids need to see friends and make friends — that happens OUTSIDE of class, in the halls, in the lunchroom, in clubs, in sports practice, on the bus."
"If we follow through on "safety protocols" the way we follow through on "equity" (promises, but not much real action), people run serious risks of getting sick."
"I feel like going for only one or 2 classes is a waste of time."
---
Do you agree with D219's decision to administer AP tests during Administration 3?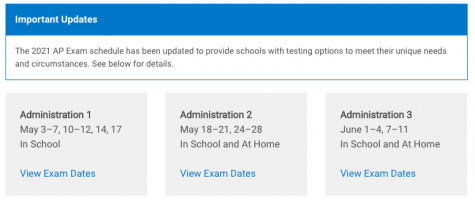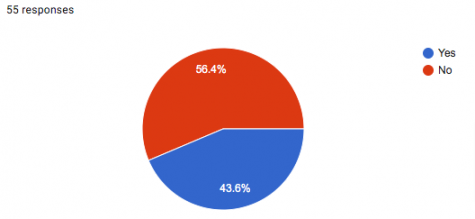 "It's way after when we end school and it conflicts with people's summer plans."
"1) Most classes weren't even polled 2) Seniors will have already graduated and everyone else will be done with school 3) Increases the time between finishing the curriculum and taking the test"
"I would have preferred the Administration 2 spot because I didn't want to take the tests in the summer after school ends."
"I agree with Administration 3 because it gives the students a lot more time to prepare since this year, learning has been quite difficult."
"I am graduating on May 25th, officially ending my high school career. But that ending is lackluster since I have to keep learning from my AP teachers so I can be successful during my AP test. The decision to have AP tests after the school year ends creates an even more unsatisfying feeling amidst an already depressingly feelingless year. I do not like the College Board, they have messed up so many of my accommodations and needs that I am not thrilled with anything associated with them."
"I think doing the tests at home like last year is just fine. I know they're a little later than usual, but I don't like how everyone is complaining about it. This is still better than testing in person!"
---
Do you think that spectators should be allowed at Winter sports events? (Currently, D219 is one of the few districts that does not authorize spectators).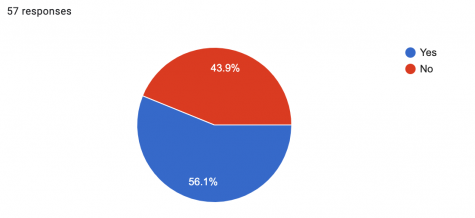 "Yes, but only some (like 2 per person). That's what we have been doing for softball and it has worked well. I also think it would be a good opportunity to get video clips for recruiting since that is going to be extremely difficult to reach out to colleges with no videos."
"This is obvious. If with all the NFL's resources the Chicago Bears games can't have fans at Soldier Field, then Niles North can't do it either."
"Spectators should be in limited capacity, everyone wearing a mask, and stickers on the bleachers indicating where people can sit."
"Cheering, yelling, screaming, tripping over each other on the bleachers. What could POSSIBLY go wrong?"
"I appreciate the sports being aired on Youtube!"
"Some kids whole lives are sports and this is limiting their resources."
Leave a Comment