Texas Turmoil: The Lone Star state faces a winter weather emergency
Five hundred thousand Texans remained without power on Thursday as unusually frigid weather that threw the state's roadways, pipes, and electrical grid into disarray.
The urban highways of Dallas Fort Worth and El Paso were all but impassable as vehicles slid tractionless in the snow. Interstate 10 saw a 15-car pile-up over Valentine's Day weekend.
Texas entered a water crisis when residents' pipes froze and burst, having never been designed to handle the cold. Thirteen million Texans–nearly half the state's residents–lost safe access to water.
President Joe Biden declared a state of emergency in Texas and ordered FEMA to assist the state. Meanwhile, Governor Greg Abbott erroneously blamed the chaos on "wind and solar energy". 
On Wednesday evening, Sen. Ted Cruz (R, TX) was seen boarding United flight 1020 to Cancun, with plans to spend the next three nights at a beach resort there. Due to public outcry, he returned to Texas early and called the trip "a mistake".
As of Feb. 17, the state's winter calamity had claimed the lives of 24 Texans.
"Seventy-two hours without power, food, or water…made me feel like I was being punished for some crime I've never committed," commented University of Texas-Austin sophomore Rusi Bhatt. "I wonder how good water and food will be when I get some".
The latest local safety information may be accessed online via the National Weather Service.
About the Writer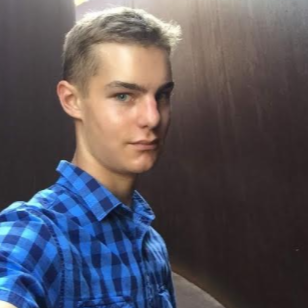 Elliott Parrish, Reporter
Elliott Parrish is enjoying his first year with the North Star News publication as a senior at Niles North. He serves as the president of Viking Media...