Controversy does not end after 45's presidency
On January 13, former President Donald J. Trump was impeached a second time for inciting a violent insurrection against the U.S. Capitol. Since then, he's opened up the Office of the Former President, faced a second Senate hearing, and the city of Manhattan now has his tax returns. How could this be?
Monday, January 27 – Office of the Former President 
On January 27, a week after he left office, Trump announced that he was opening up the Office of the Former President. According to CBN, this office is meant to "be responsible for managing President Trump's correspondence, public statements, appearances and official activities to advance the interests of the United States and to carry on the agenda of the Trump administration through advocacy, organizing and public activism. President Trump will always and forever be a champion for the American people".  The office is said to be made up of former aids and White House associates who worked under the Trump Administration. Since the announcement, no other news has come from the office. 
Week of February 8-13: Senate conviction trial
After the trial was delayed until February, the U.S. Senate on Feb.8 began the second impeachment trial. Senate Majority Leader Chuck Schumer (D-NY) and Minority Leader Mitch McConnell (R-KY) released a statement detailing how the trial was to be held. With a 56-44 vote, the trial was allowed to proceed.
On Feb. 10, the trial began. Each side was given 16 hours to present their case, which amounted to four days in total that had to be set aside. The House ended up using their full two days allotted to argue why former President Trump had to be impeached, and concluded their presentation on February 11. Meanwhile, Trump's lawyers only used four hours of their time, concluding their presentation on Feb. 12. A four hour period was then set on February 12 for questions. 
Eventually, on Feb. 13, the Senate acquitted former President Trump with a 57-43 vote. The acquittal was vote mostly among party lines, but seven Republicans voted with the Democrats on conviction: Richard Burr (R-NC), Bill Cassidy (R-LA),  Susan Collins (R-ME), Lisa Murkowski (R-AK), Mitt Romney (R-UT), Ben Sasse (R-NE), and Pat Toomey (R-PA).

After the acquittal , Trump released a statement later that day saying he was thankful for the acquittal and is promising great things in the future. 
Thursday, February 25 – tax returns in Manhattan 
On Feb. 22, the Supreme Court of the United States (SCOTUS) denied Trump to shield his tax returns from a New York prosecutor. This lawyer has since then obtained the former President's records.
After SCOTUS made the decision, Trump's accounting firm, Mazars, quickly complied with the decision, handing over millions of papers, according to the Washington Post. 
The Manhattan District Attorney Office has said that they wished to see Trump's tax returns because of an ongoing criminal investigation that has led the office to believe that Trump has been manipulating his taxes for an advantage over favorable loans and better insurance rates.
Trump's lawyers have sought to block this transfer of records, but because of this recent decision, and because Trump no longer holds formal office and has government protection, they had to comply. No statement has been made by Trump's lawyers since Feb. 25.
About the Writer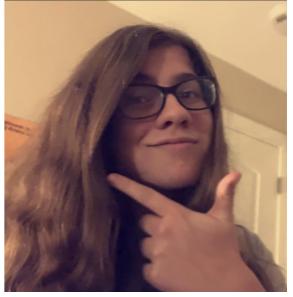 Olivia Frey, Managing Editor
Olivia is a current sophomore here at Niles North. She partakes in basketball and soccer and is interested in reading, writing, history, and the internet....