Infinity Train gets a surprise season 4 on HBO Max
When many fans of the Cartoon Network show, Infinity Train, created by Owen Dennis, were not going to get a season 4, HBO Max announced in a trailer on Feb. 17 to fans' joy. 
Infinity Train was first released as an animation pilot on Cartoon Network's YouTube channel in 2016, it was met with overwhelming positivity, wants for an official TV show by fans, and currently sits on YouTube with 5 million views and 276,000 likes. 
Eventually, fans got their wish when Infinity Train season 1 started airing on Cartoon Network, airing throughout the week of Aug. 5, 2019. The first season told the story of Tulip Owens as she tries to get out of the mysterious train and the interesting carts she walks into and the creatures she meets along the way. 
The interesting way Infinity Train tells their story is that each season is a different story set in the same universe and same setting, the train. Not only is Infinity Train untraditional in its story-telling, but also goes into more mature topics then your average kids' cartoon. A clear example of this is how the show handled divorce in the first season which you don't see that often in animated tv shows. 
In short, Infinity Train was a success among fans and critics. Infinity Train on Rotten Tomatoes currently stands at a resounding 100% and on IMDb it has a 8.4/10. Though the show was great among fans and critics, people started to question whether or not it would continue to air especially when all the episodes of season 3 were put on HBO Max instead of being aired like the other two seasons. 
Especially when, according to Polygon, when Owen Dennis, the creator of the show, revealed on Twitter that many of the crew on Infinity Train had left for other projects. But, luckily, the show is still coming back for another season. 
As the animation scene continues to evolve with the times, streaming is starting to become the norm. HBO Max and Cartoon Network seem to now have a working relationship, similar to how Dreamworks and Nickelodeon work with Netflix. HBO Max also announced that there would be new seasons to Craig of the Creek and the return of Total Drama Island, including some new original animated tv shows. 
But, through it all, Infinity Train is one of those shows that you have to keep an eye on for its innovative storytelling and that the fans of the show are excited for the upcoming season 4. 
About the Writer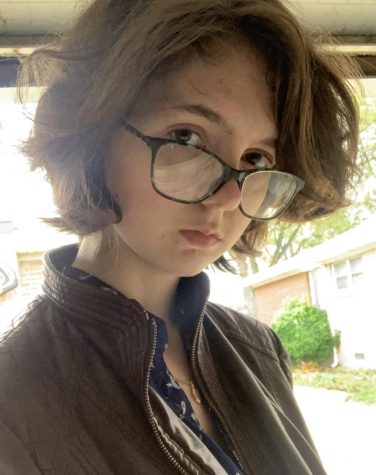 Nicole Nantz, Editor-in-Chief
Nicole Nantz is a writer and editor of the North Star News journalism team. The reason why Nicole started doing the class is so she can experiment with...