The Weeknd, Gorman creatively shine at Super Bowl LV
On February 7, not only did the Super Bowl LV football game happen, but the Halftime Show performed by the Weeknd and the pregame ceremony had their first poet, Amanda Gorman, recite an original poem, "Chorus of Champions". 
Amanda Gorman rose to fame from speaking at President Joe Biden's inauguration when she recited the poem, "the Hill We Climb". She has now gotten the opportunity to become the first poet to recite a poem for the Super Bowl. 
"Chorus of Champions" was an original poem that celebrated three honorary captains who have helped others during the pandemic and serves as a call to action to maintain hope as we continue to deal with COVID-19. This concept of hope and unity is especially prevalent in her last line: "Let us walk with these warriors, charge on with these champions, and carry forth the call of our captains! We celebrate them by acting with courage and compassion, by doing what is right and just. For while we honor them today it is they who every day honor us."
Gorman's performance was great, and you can feel the emotion in her voice. She is clearly a very well versed public speaker and has now set the standard for future speakers at the Super Bowl. 
The Weeknd, Abel Tesfaye, has had an incredible year for his music. Blinding Lights, Save Your Tears, and Heartless are only a handful of the songs from his latest and acclaimed album After Hours (2020) that have reached success. With Bling Lights, according to Official Charts, becoming his biggest hit yet. 
Though the Weeknd gave an amazing performance, both vocally and showman wise, many people watching were left confused by the nature of the performance. Why were there bandaged people walking around? Why is he walking into a golden room and stumbling from place to place? 
There is an explanation for this, After Hours is a character album: it tells a story and has a continuity. Every music video, every performance, is all connected to the story of After Hours. Even during his Super Bowl performance, the Weeknd maintained this character and continuity. 
The story of After Hours is a rather dark one that tells the story of a star going through the motions and dealing with heartbreak. As he continues his self-destructive behavior, in the end spirals out of control. 
 For casual fans or the average listener of music, this performance feels out of place and odd for a Super Bowl Halftime Show. But, for the Weeknd's fans and listeners of the album this all makes sense. 
Though the artistic integrity of the performance is something to be applauded for and his willingness to stay in character is something we see rarely in the music world, it does hold it back overall since a large portion of the audience is not familiar with the story of After Hours. 
Overall, though Super Bowl LV had to deal with COVID-19 they were still able to deliver a good show and unite everyone with good music and some thoughtful poetry.
About the Writer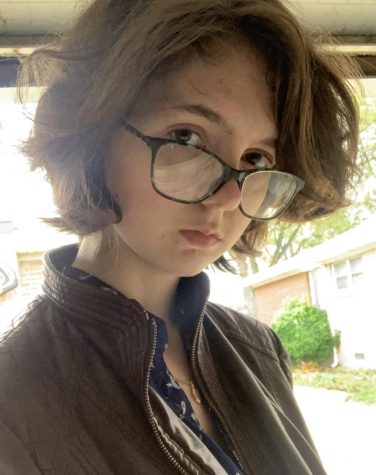 Nicole Nantz, Editor-in-Chief
Nicole Nantz is a writer and editor of the North Star News journalism team. The reason why Nicole started doing the class is so she can experiment with...