Pop culture icon Larry King, dead at 87
On January 23, 2021, an American tv host who has hosted more than 50,000 interviews with countless individuals, Larry King died at the age of 87. The cause of death currently is not clear, but according to NBC, King was hospitalized and battling COVID-19 while dealing with prior health issues including diabetes and a near death stroke in 2019. 
Though we lost one of the most iconic and infamous public figures in our current history, it is important to remember the legacy of Larry King. 
Whether it may be from the countless interviews he hosted with celebrities, royalty, to hosting a debate between Al Gore and Ross Perot or his guest appearances in movies such as the Bee Movie(2007) and Shrek 2(2004), Larry King was a key figure in pop culture. Larry King was most well known for his non-confrontational approach to interviewing people, his gravelly voice, and how comfortable the interviewees could be with him. 
Countless celebrities and public figures have shown their condolences for King's passing. Bill Clinton, former president of the USA, tweeted this when King died, "I enjoyed my 20+ interviews with Larry King over the years. He had a great sense of humor and a genuine interest in people. He gave a direct line to the American people and worked hard to get the truth for them, with questions that were direct but fair. Farewell, my friend."
CNN Founder, Ted Turner, had this to say about King's passing, "Larry was one of my closest and dearest friends and, in my opinion, the world's greatest broadcast journalist of all time. If anyone asked me what are my greatest career achievements in life; one is the creation of CNN, and the other is hiring Larry King."
With a career spanning 63 years, Larry King has truly shaped the current vision of being a radio host and will be remembered for years to come as the blueprint for what a truly excellent host can accomplish.
About the Writer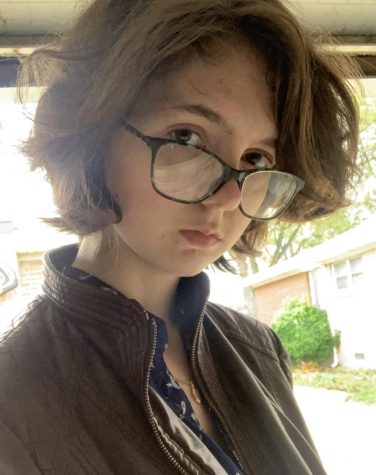 Nicole Nantz, Editor-in-Chief
Nicole Nantz is a writer and editor of the North Star News journalism team. The reason why Nicole started doing the class is so she can experiment with...