Trump's Twitter account permanently suspended; impeachment underway
On Friday, January 8, President Donald Trump's Twitter account @realdonaldtrump was permanently suspended by Twitter along with other social media applications such as Snapchat, Facebook, Instagram, etc. for breaking their terms and conditions. 
This decision made by the Twitter administration team happened because of the Jan. 6  Capitol Hill insurrection, where a group of Trump supporters broke into the Capitol building when both the House and the Senate were certifying the 2020 presidential election results. 
This group of far-right extremists was determined to overthrow the election results through the means of violence, as shown with a picture of a man in possession of zip ties as well as a noose being placed outside of the Capitol. Since the riots took place, 24 were identified and arrested over this past week, according to CNN, as well as multiple bombs being found around the building and the blocks that surround it. 
What ultimately led the Twitter administration to ban Trump were his Tweets telling the rioters that he "loved them," that the rioters "were very special," and telling the rioters that "These are the things and events that happen when a sacred landslide election victory is so unceremoniously & viciously stripped away from great patriots who have been badly & unfairly treated for so long. Go home with love & in peace. Remember this day forever!" according to this timeline provided by Just Security.
Additionally, according to the timeline mentioned above, his Tweets matched up what was going behind the scenes. The President was pleased and enthused about the events, refusing to call the National Guard or make a statement condemning the insurrection taking place at the time. In the long run, refusing to take action right away was the main reason as to why he got suspended from Twitter. 
Nonetheless, getting banned from Twitter is shaping up to be only the tip of the iceberg for President Trump in the weeks that come. Since last Friday's Twitter suspension, Trump has now been banned and suspended from eleven other social media sites and networks, including Snapchat, Facebook, Instagram, TikTok, Pinterest, Reddit, Grindr, V Live, Starplay, and even being banned from Shopify, the place where he sold merch, and Google for similar reasons.
On Monday, January 11, House Speaker Nancy Pelosi announced that the House would be formally moving along with the impeachment process if Vice President Mike Pence does not enact the 25th Amendment sooner.
The impeachment article condemns Trump for his incitement of insurrection and calls for quick removal of office. On Wednesday, January 13, the House voted for impeachment (232-197), making Trump the only president to ever be impeached twice.
About the Writer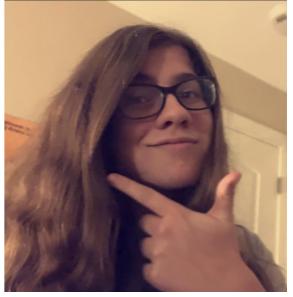 Olivia Frey, Managing Editor
Olivia is a current sophomore here at Niles North. She partakes in basketball and soccer and is interested in reading, writing, history, and the internet....