'Tis the season for some tasty drinks
With the holiday season nearing closer, Starbucks and Dunkin' have released their holiday drinks and specialties. These drinks are fan-favorites because they not only taste good, but bring holiday joy to every customer or consumer. To say "cheers!" to the holiday spirit while you mind your holiday spending, here are some drinks that are worth the buck and some to avoid.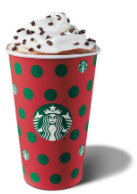 Starbucks' Peppermint Mocha – 8/10 
The Peppermint Mocha is a drink that has come back to the Starbucks menu this holiday season. According to the Starbucks.com official menu, the drink has 175 milligrams of caffeine and contains milk as well as other sweeteners. I have personally tried this drink and give it a rating of 8/10. In my opinion, it tasted more like a hot chocolate than a coffee. It had just enough milk, and was sweetened to perfection; the whipped cream and chocolate topping felt like it gave me the true holiday experience. Additionally, the weather outside was cold, so it was just the right kind of drink to warm my taste buds. 

Dunkin's Hot Chocolate – 7/10
Dunkin' still has their signature hot chocolate, a holiday classic you can enjoy next to an open fire and a holiday movie. This drink is rated very highly in my family, we sometimes go on Saturday mornings just to get a cup. I've had it many times before and I rate it a 7/10 because of the joy and taste of the warm chocolatey milk.

Starbucks' Caramel Brulée latte – 5/10
This drink is a Starbucks classic, as it has caramel, a beloved flavor. It definitely doesn't stand up to the Peppermint Mocha, but it's a close second, as it gives you the Christmas feel. I give this drink a 5/10 because of the lack to overwhelm, but it definitely is a good and tasty drink.

Dunkin' Peppermint Mocha Latte – 3/10
While I am a fan of the peppermint mochas, this drink is underwhelming. I went out on a Friday to order this holiday special, but it didn't live up to its name. The drink was very watery, it tasted like hot flavored water, and while it did have some mint flavoring, it was very vague. This drink gets a 3/10 from me. 
Homemade Peppermint latte
If you don't want to go out or spend any money, here is a peppermint latte recipe just for you.
Ingredients:
Milk (steamed/frothed)
1 (2.07 fl oz) shot of dark coffee 
4 peppermints 
½ teaspoon sugar
Whipped cream 
Directions:
Pour your shot of coffee into a mug. Take 2 peppermints and put them in a separate bag. Smash them with a rolling pin, or hammer until it's a powder consistency, add peppermint powder into coffee along with your sugar and mix until everything dissolves. Then steam milk until it is only a little thicker than normal milk consistency. If you use a frother, only leave for half the time. Add the steamed milk to the shot till the mug is filled, then in another bag, smash the other 2 peppermints till they are in little pieces. Put whipped cream on top of coffee, add the smashed peppermint to the top and enjoy.
Leave a Comment
About the Contributor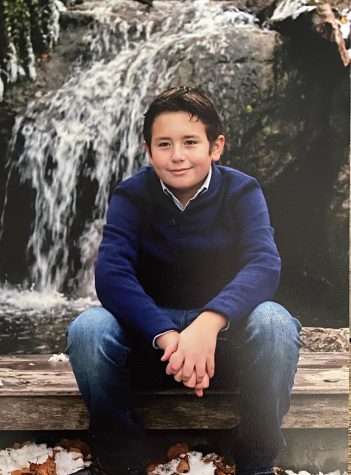 Ryan Zdrentan, Reporter
Hi I'm Ryan Zdrentan, a 14-year-old Romanian. I love baking and do it whenever I can.