Six things to be thankful for this Thanksgiving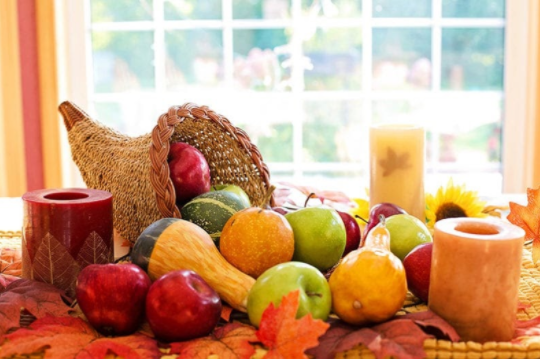 Covid-19 is undoubtedly one of the biggest challenges this generation will face. It has impacted our lives in every way imaginable—our mental and physical well-being, the economy, jobs, travel, businesses, education, property, and most of all, our freedom. There is perhaps not one individual on this planet who could claim that this pandemic has not affected him or her at all.
Each one of us right now is leading a life that is wildly different from the one we led prior to the outbreak of the virus. The problems, suffering, deaths, destruction, and devastation we have witnessed thus far are unimaginable and cannot be described. And yet, today, as we stand looking out at the world, we have a choice to make: do we focus on what is unpleasant and worrisome, and take a pessimistic stance on what we see around us, or do we voluntarily shut out the negative and focus on the positives that we have acquired in the midst of this pandemic? Do we want to focus on the losses or on the gifts?
"
Do we want to focus on the losses or on the gifts?"
— Aiden Stanciu
To help get us in a positive mindset, here are six things to be thankful for in the midst of this unique Thanksgiving season. 
This should automatically be atop all our lists of things to be thankful for this year. Health is so important and yet we frequently tend to neglect it by poor eating choices, lack of exercise, lack of rest, and unnecessary worry. The devastating effects of Covid-19 should be an incentive for all of us to rethink the way we live our lives. That is, to eat healthier and move our bodies as much as possible.
This pandemic and lockdown have given us substantial time to be able to truly reflect on our lives, priorities, beliefs, dreams, passions, and goals—something that feels impossible to do when life is racing by us at breakneck speed.
Throughout this pandemic, we have been blessed with the opportunity to spend more time with our families than perhaps ever before. Family has been the foundation that has gotten us through these difficult times. Everything else—money, pride, fame, assets—all stand paralyzed in the wake of the virus. In the end, love will be what helps us triumph over these struggles.
Hopefully, after seeing the effects of the pandemic play out, you have now developed newfound respect and gratitude for those who are now putting themselves in harm's way every day for the wellbeing of others: healthcare workers, nurses, grocery store workers, and truck drivers. These are the genuine superheroes of our society. 
Yes, days full of Zoom meetings and constant exposure to technology can be burnout but can you imagine this pandemic without Netflix, the internet, or, even more importantly these days, Zoom or Facebook? We would have far fewer means of communication with the outside world. At least technology offers us a valuable method to connect with our loved ones in times like these, albeit virtual.
Now, this is something I'm sure most of us have definitely taken for granted, especially these days when we're cooped up inside our homes for the majority of the day. By now, we've likely memorized every nook and cranny of our homes and we can't wait until we're finally bestowed with the freedom to go where we please. But remember, not everyone is fortunate enough to have a roof over their heads and we should be extremely grateful for the security and shelter our homes provide us with.
The main takeaway here is that when life suddenly throws us a curveball, we often have no time to prepare, and humanity can crumble in a matter of weeks or months. Lately, Covid-19 has served as a major eye-opener to us that we are merely visitors on this planet, inhabiting it for just a short amount of time. Knowing that should be enough to fill us with an enormous amount of gratitude and appreciation for life.
Leave a Comment
About the Contributor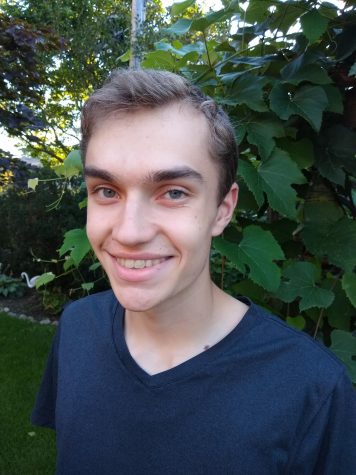 Aiden Stanciu, Managing Editor
Aiden is a junior at Niles North who has been part of the North Star News team since freshman year. He hopes to one day pursue writing as a full time career...