Biden, Harris, and U.S. voters break records in historic election
On Saturday November 7, the President and Vice Presidential race was called, declaring former Vice President Joseph Biden and Senator Kamala Harris President-Elect and Vice President-Elect. 
According to the Associated Press, Biden was able to pass the 270 electoral votes needed to win the election from Pennsylvania, putting him at 284 votes total. On November 13, Arizona was called for Biden as well, putting him at 290 votes.
The key reason why so many states flipped blue this election season was none other than high voter turnout in swing states. Because of high voter turnout, 74 million people across the nation voted for the Biden-Harris ticket, thus making them the candidates with the most votes ever in US history. 
The reason why there was such a high voter turnout was because of Democrats in key swing states like Arizona and Georgia pulling out BIPOC individuals to vote. Stacey Abrams, amongst many other organizations, brought many black voters out to the polls. High indigenous voter turnout in Arizona also helped flip the state.
Another reason why a Biden-Harris win was a huge deal amongst the American population was because of old boundaries being broken. Senator Kamala Harris is the first ever woman of African American and South Asian descent to hold the office of  Vice President. According to the Washington Post, she said "While I may be the first, I certainly won't be the last" during her victory speech, demonstrating how she knows young African American and South Asian girls will be looking up to her as a role model. 
Many Biden-Harris voters are in favor of their policies regarding climate change, the COVID-19 pandemic, and economy, and education, specifically the middle-class. Additionally, with the upcoming FLOTUS Jill Biden stating that she plans to keep her teaching job, many educators are looking forward towards the positive impact of having a teacher in a position of publicity. 
Leave a Comment
About the Contributor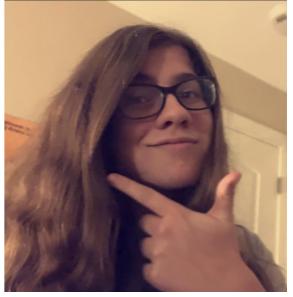 Olivia Frey, Editor
Olivia is a current sophomore here at Niles North. She partakes in basketball and soccer and is interested in reading, writing, history, and the internet....