Thoughts on the Presidential Election Outcome
According to the Associated Press, Joseph R. Biden Jr. was declared the winner of the 2020 Presidential Election and the 46th President of the United States on Saturday, November 6. Set to turn 78 later this month, he made history as the oldest President to have ever been elected and also made history for the most popular votes ever received by a presidential candidate with over 75 million and counting. His running mate, Kamala Harris, also made history as the first-ever Black woman and woman of South Asian descent to be elected as Vice President.  North Star News always welcomes your opinions and we want to know: What are your thoughts on the outcome of this historic election?
Here are some explanations from readers who were content with the results:
Personally, I feel as if I am celebrating Trump's loss more than Biden's win. I'm so glad that Trump will be out of office just so that we can restore some basic human rights and control this pandemic, as well as having someone in office that cares about our Earth. I never really liked Biden and he wouldn't be my first choice at all, but I think it's so exciting because Trump set the expectations so low.
– Freshman
Even though Biden wouldn't have been my first choice as the Democratic president, I think he is so much better than Trump. I also think that since he is more central than the other Democratic nominees, he will be able to persuade some Republicans to take his side when trying to pass laws.
– Freshman
Although I am content with the results, Biden will still be held accountable. This election however, was a breakthrough in our democracy which has made our fellow Americans feel great.
– Freshman
People will not be losing their rights. We can finally make progress and we aren't going back in time anymore. Also, the economy will do better and schools will re open.
– Freshman
Trump has not done well with containing COVID-19, causing more than 200,000 deaths all over the nation. I also hate the fact that he said racist things about Latinx people, Muslims, and the coronavirus, which he called the kung-flu and China virus (I find that offensive), and that he is trashing on the Black Lives Matter movement and praising white supremacist groups. If Trump won this country again, then this country would fall into divide and ruin. I just want this country to heal from this year called 2020.
– Junior
As a POC and someone who supports the LGBTQ+, women's rights, and basic human rights, this is a huge turning point for a better America.
– Junior 
Here is an explanation from a reader who was disappointed with the results:
There was fraud in this election and this is a bad example of a democracy. All the votes should be recounted and all the votes that came after Election Day shouldn't either because they are illegal.
– Freshman
Here is an explanation from a reader who was unaffected by the results:
When I got the news all of a sudden that Biden won, it was shocking to the point where I didn't know how to react. Let's hope everything works out for the very divided America we have now. Hate him or love him; he is our president and we must all respect him.
– Sophomore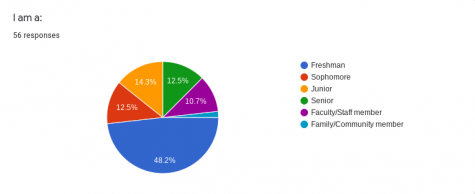 Leave a Comment
About the Contributor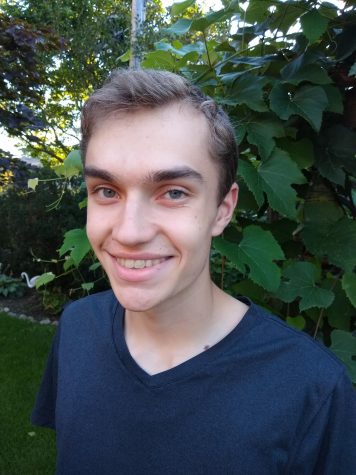 Aiden Stanciu, Managing Editor
Aiden is a junior at Niles North who has been part of the North Star News team since freshman year. He hopes to one day pursue writing as a full time career...