2020 Vice Presidential debate upgrades etiquette, dodges big questions
Civilized. Well mannered. Topic oriented.
These are just some of the words I would use to describe the Oct. 7 Vice Presidential Debate as opposed to the first Presidential Debate between Donald Trump and Joe Biden on Sept. 29. We have seen much improvement in the way in which the candidates are able to express their viewpoints without outright attacking the opposing political party. 
According to CNN, Vice President Mike Pence spoke for a total of 36 minutes and 27 seconds throughout the debate, in comparison to Kamala Harris who spoke for a near equivalent 36 minutes and 24 seconds. Compare those times to the first Presidential Debate where Donald Trump spoke for 39 minutes and 6 seconds as opposed to Joe Biden who spoke for 37 minutes and 56 seconds. 
That being said, there were still several notable flaws in both candidates' presentations. Mr. Pence and Senator Harris repeatedly dodged the questions from moderator Susan Page, remaining focused on one thing: correcting the wrongdoings of the other party.
Vice President Mike Pence's goal during the 90-minute debate was to emphasize the Trump administration's economic success before COVID-19 and erase the poor reputation his party had received after President Donald Trump's constant interruptions at last week's debate.
For Democratic vice presidential nominee Kamala Harris, the goal was to defend presidential nominee Joe Biden and criticize Trump's administration's response to the coronavirus which, according to the CDC, has killed over 200,000 Americans to date and has infected nearly 8 million. "The American people have witnessed what is the greatest failure of any presidential administration in the history of our country," Harris said at one point during the debate. 
"
The American people have witnessed what is the greatest failure of any presidential administration in the history of our country
— Sen. Kamala Harris
Like I mentioned earlier, there were several times during the debate when the candidates cleverly dodged the question presented to them instead of answering it directly. One of the most prominent examples that first came to my mind was when Vice Presidnt Pence asked Senator Harris if she and Joe Biden would pack the Supreme Court, which is to add more justices to achieve favorable rulings for a particular political party.  This question was a reference to the Trump administration's decision to nominate Amy Coney Barrett to replace former Justice Ruth Bader Ginsburg. "Your party is openly advocating adding seats to the Supreme Court which has had nine seats for 150 years if you don't get your way," the Vice President said in his argument. "This is a classic case of, if you can't win by the rules, you're going to change the rules." 
"
This is a classic case of, if you can't win by the rules, you're going to change the rules
— VP Mike Pence
Harris responded with a story about President Abraham Lincoln's decision to delay a court nomination until after the 1864 presidential election. "Abraham Lincoln was up for reelection, and it was 27 days before the election, and a seat became open on the United States Supreme Court. Abraham Lincoln's party was in charge, not only in the White House but the Senate," Harris said. "But Honest Abe said, it's not the right thing to do. The American people deserve to make the decision about who will be the next president of the United States, and then that person can select who will serve for a lifetime on the highest court of our land."
Soon after the debate, according to USA Today, multiple people took to social media to criticize Senator Harris, saying her reference to Lincoln was partially inaccurate. "Lincoln was willing to consider expressions of public opinion from the country about the future nominee," historian Michael Burlingame said. However, when Harris mentioned in her claim that Lincoln delayed the nomination to give the American people a say in the decision, Burlingame responded, "I've never seen anything like that quote in all my 36 years of Lincoln research."
So, long story short, the Vice Presidential Debate wasn't perfect. In fact, it was far from it. But I think most of us can agree that it was far more effective in allowing undecided voters to truly hear each candidate's stance on key issues than the first Presidential Debate did. And hopefully, the vice-presidential candidates did enough to earn your vote because according to CNN, it looks like the second Presidential Debate that was scheduled to take place on October 15 was canceled. Now, it all comes down to the final debate which is set to take place on Thursday, October 22 at Belmont University in Nashville.
Leave a Comment
About the Contributor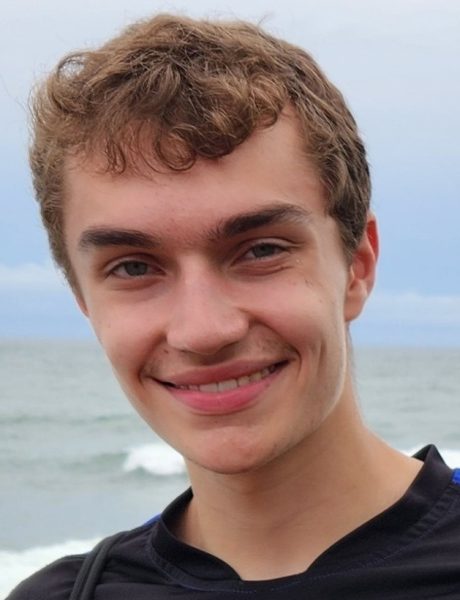 Aiden Stanciu, Editor-in-Chief & News Editor
Aiden is a senior who serves as the Editor-in-Chief and News Editor of North Star News. Since first joining the staff during his freshman year, he has...