All eyes on DNC, RNC, and everything in between
Last month, the US's Democratic and Republican Parties held televised national conventions featuring speakers across all different backgrounds showcasing their political stances and uniting the parties under one presidential nominee. 
The Democratic National Convention (DNC), held from August 17 to August 20, discussed issues pertaining to social, political, and economic issues that need to be solved in the country, such as COVID-19, women's rights, racial equality, LGBT rights, education, military spending, and foriegn affairs.
Meanwhile, the Republican National Convention (RNC), held August 24 to August 27, reflected a stance also showing the social, political, and economic issues that need to be solved, but instead of discussing key issues on a platform, the party vouched its entire support for Donald Trump and his viewpoints on said issues. 
 DNC vs RNC: Key Takeaways
                                           DNC                                                                                                           RNC
Platform included pandemic solutions, healthcare, environment, LGBTQ rights, racial equality

Key speakers included the Obamas, Clintons, Bernie Sanders, Amy Klobuchar, Nancy Pelosi, Pete Buttieteg, etc. 

Performers included Billie Eilish, John Porter, John Legend, The Chicks

Sent condolences out to families suffering from the pandemic and promised reform 

Appealed to the moderates 

No platform; just going off of Trump's campaign points

Key speakers included the Trump Family, Rand Paul, Kellyanne Conway, Ben Carson, Matt Gaetz, Scott Dane, Daniel Crenshaw

Performers included Brooks & Dunn, Gracie Rosenburger, Darryl Worley, Donnie McClurkin

Talked about how good Trump's response was to the pandemic

Appealed to conservative Trump votes
How to Vote in Illinois (18+)
For mail: 
Request a mail-in ballot

through the Illinois government website

and fill out the application in its entirety. You should request it as early in advance, but the last day to do so is Thursday, October 29. 

Submit your request to the

Illinois election office

 

Once the ballot arrives, carefully read all of the instructions on how to fill it out and return it.
In person: 
Voters in Illinois can vote before election day, starting from Thursday, September 24 all the way to November 2.

This link

provides instructions as to voting early. 

This link

is where Illinois voters can find where to vote.

If you have voted before in Illinois, you do not need to prove your ID to vote. However, to those who have not voted before, you need to prove your identification either through a state ID number, current copy of your ID, drivers license, or the last four digits of your social security number. If none of the above can be provided, you can use a recent photo copy of yourself, a recent copy of your residence, student ID, mail addressed to your address, or a recent copy of a government document (bills, bank statements, paychecks)

If you are unable to provide an ID, you can vote provisionally using a provisional ballot. After filling out the ballot, you will be asked to provide some additional information to prove your identity; the information must be in by no later than November 3.  
About the Writer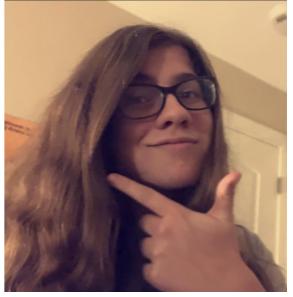 Olivia Frey, Managing Editor
Olivia is a current sophomore here at Niles North. She partakes in basketball and soccer and is interested in reading, writing, history, and the internet....