Ference receives 2020 Support Staff of the Year award
Patricia Ference was recently awarded the 2020 Support Staff of the Year award and she has a lot to be proud of.
Patricia Ference has been working at Niles North since 1997 in a variety of capacities.  She started in the Niles North IRC. She then worked as a substitute coordinator, in the bookstore, then test center. She also worked as a secretary of student activities at Niles West, finally, she worked at D219 district office before becoming a schedule coordinator at Niles North four years ago.  As a scheduler, Ference does not get much contact with the student population but she says that she can be "a quiet advocate, and help when schedule conflicts occur." 
Ference works year-round assisting counselors to sort out student schedule conflicts, and organizing the following school year months in advance, and with the directors of each department in figuring out the location of all classes and homerooms. Many of people she works with appreciate her expertise.
"I love working with Patty Ference, she is so good at everything she does," Director of English Sarah Klos said. "She finds a way to work with the intricate components of multiple departments and combines them to make the best possible schedules for students. Working with Patty remotely has been hard because I miss seeing her, but it hasn't changed her ability to create an excellent master schedule."
The director of Science Dianna Yu agrees.
"Working with Ms. Ference is always wonderful," Yu said. "She works so hard to ensure that all our students fit into the schedule. She wants to always do what is best for our students and staff and works collaboratively with all of us to achieve this." 
Counselors add to Ference's praise. 
"She knows her job, never complains, and has a can-do attitude," counselor Larissa Petrakis said. "[Ference] problem solves schedule issues ahead of time and is very organized. On a personal note, she is a terrific gardener. Every year our department is the recipient of her garden's overflow. For weeks we will be treated to fresh tomatoes or peppers that we can bring home for dinner that night."
When asked what her favorite part of her job was Ference said,  "I get a lot of satisfaction out of helping people. I've been able to help a lot of parents with things that everybody takes for granted that they can do from home. When I have a parent come in I find it satisfying that I can help them."
Ference is a mother of three boys who are alumni of Niles North. Her youngest son has just graduated from nursing school. She now spends time with them as she continues coordinating the plans for next year.
About the Writer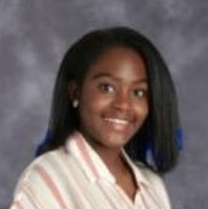 Anne Fetiere, Reporter
Anne Fetiere is a sophomore at Niles North High School. Some of her favorite activities include hanging out with her friends, volunteering, and reading....