Summer Game Fest steps in to fill the E3 void
Video credit to The Game Awards
As E3 gets cancelled for the first time in its 24-year history, Game Awards host Geoff Keighley aims to fill the E3 void with the Summer Game Fest.
The Summer Game Fest is an industry-wide virtual game festival that will be held from May-August 2020 and will feature new gameplay footage as well as playable demos available for free.
Game Awards host Geoff Keighley had made the initial announcement on his Twitter page.
"More than ever, this is a year we need a positive, uplifting center of gravity to bring this global community together," Keighley said. "So that's what we're going to build. Today I'm proud to announce SUMMER GAME FEST, a 4 month long season of news events from all your favorite platforms and publishers."
According to the official website's schedule, the event is already ongoing with all new sneak peeks to games such as The Last of Us Part II as well as third-party games for the new Xbox Series X console such as Yakuza: Like a Dragon, Assassin's Creed Valhalla, Dirt 5, Madden NFL 21, and a reveal of the new psychological horror game, The Medium.
For phase 1 of the festival, the lineup of gaming news will come from developers and publishers such as Bethesda, EA, Sony Interactive Entertainment, Xbox Game Studios, Square Enix, and more shown in the lineup of brands.
On the festival's schedule, there will be more upcoming events such as the PlayStation 5 reveal, EA Play Live, Ubisoft Forward, the Steam Game Festival: Summer Edition, Tennocon, Gamescom, and a special presentation on CD Projekt Red's Cyberpunk 2077.
So far, many of the announcements that have been revealed during the Summer Game Fest are the Tony Hawk's Pro Skater 1+2 remake, the definitive Mafia: Trilogy, new footage of Ghost of Tsushima, the next-generation edition of the Unreal Engine, and even non-SGF announcements such as Nintendo's reveal of the new Paper Mario: The Origami King in a new gameplay trailer posted to YouTube May 14.
Again, the event is ongoing. So, for more upcoming announcements, visit the official Summer Game Fest website or follow @summergamefest on Twitter.
About the Contributor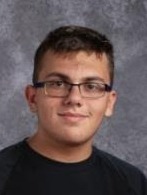 Stavros Hatzopoulos, Reporter
Stavros is a sophomore at Niles North and a writer for journalism class. His main interests include drawing, animation, movies and TV, listening to music,...