Bernie Sanders is no longer running for president
As of April 8, Bernie Sanders has dropped out of the presidential race.
Sanders dropping out all but guarantees Joe Biden's place as the democratic presidential candidate.  According to NPR, Sanders later endorsed Biden.  Obama later endorsed him as well.
Many young voters are unhappy with Sanders's choice to drop out.  Many of his supporters liked his plans to raise the minimum wage and his views on education and health care.
These events have led to some questions about the November election.  Concerns surrounding the COVID-19 pandemic has made some voters look for alternative ways to vote, for example, by mail.
Michelle Obama, along with many other well know faces, began an organization called When We All Vote.  According to their website,  When We All Vote is a non-profit that aims to increase participation in elections and make sure people of all groups have an opportunity to cast their votes.
According to CNN, When We All Vote is also encouraging voters to use absentee ballads and vote by mail.  This is to limit interaction with others in hopes of slowing the spread of COVID-19.
According to Business Insider, presidential debates will be held on September 29, October 15, and October 22.  A vice-presidential debate will be held on October 7.
About the Writer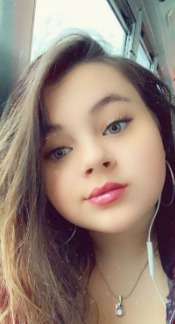 Eva Maglaya, Reporter
Eva is a sophomore at Niles North High School and a new member to the news team.  She hopes to help inform people in the area of important things happening...