Animal Crossing: New Horizons, a charming game needed in this time
Animal Crossing: New Horizons is the newest Nintendo Switch game released on March 20 to great success. Although I have never played any other games in the Animal Crossing series, I really enjoy this game. And, I believe if anyone needs some strange tranquility to get them through these trying times and they happen to have a Nintendo Switch, they should definitely buy this game.
The game is fairly simple. You end up on an island escape package with Tom Nook, a Japanese racoon dog, who you end up owing money to for your house. You work in your village, get bells (the primary currency), and Nook Miles (the secondary currency). You upgrade your house every time you pay off one of your loans. 
You can fish, go to other islands, catch bugs, find fossils, get other characters in the game to move to your island, and build up a bigger village to make more bells. I could best describe the game as capitalism but cute.  
Another feature the game has is that the player can go visit other player's island for a more social aspect. I myself have not played this part of the game, but it seems to be fun.
Not only do you get the base game, but you also get special events that go with holidays. To celebrate Easter, the Animal Crossing team made Bunny Day to celebrate Easter where the player would have to collect eggs to make specific items. Right now, the event for Earth Day is going on where you do specific challenges that are Earth themed for extra Nook Miles and, you can buy specific shrubs and bushes. 
Now, the one major complaint that I have is that if you are new to the game series, like me, it takes a lot of commitment to get into. You do not start off with all of your tools, and you can't do things right away. Animal Crossing: New Horizons is a game that is meant to be played over a series of days. You have to wait, and the game play out. If someone enjoys doing speed runs or games that start quickly, then this game might not be fun for you. 
The reason why I really like this game is because it's calming, and I always wanted to play a game that I can make a town with. If you are getting bored while under quarantine, I highly recommend this cute game.  
About the Contributor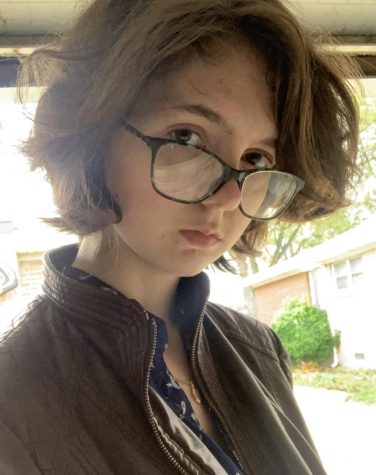 Nicole Nantz, Editor-in-Chief
Nicole Nantz is a writer and editor of the North Star News journalism team. The reason why Nicole started doing the class is so she can experiment with...