Boys v-ball season, opportunities end too soon
The 2020 season for boys volleyball has been cancelled due to the rapidly increasing coronavirus in Illinois, causing senior players at Niles North to lose out on winning huge college scholarships and even their last season together with their friends before graduation. 
Only a few days after tryouts were held, the announcement to call off all after school activities and sports was made. Although this call to action was made to keep students safe, it didn't stop the frustration that brewed among the senior volleyball players.
"For four long years, all five of us have worked nonstop to make our bodies stronger, faster, more agile, while also taking our talents to the next level," senior varsity player Hafeez Mir said. "We may not be able to hear our names called on the senior night we've been dreaming about…this sport has molded us into who we are and who we will be going forward and it is difficult to believe we may not play one last game."
Among the onslaught of questions and emails regarding the continuation of the volleyball season, the IHSA answers, "March 31 remains the target date, however, there are state governmental, educational and health bodies that will need to approve this action as we get closer to it. It is too early to say definitively that IHSA activities will resume on March 31."
However, with the new shelter in-place order that has been announced as of the afternoon of March 30, the season will continue to be postponed up until April 7 until further notice.
About the Writer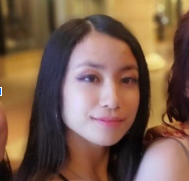 Britney Le, Reporter
Britney is a senior in Niles North who is currently working towards her future medical career. She loves to dance during her free time and is part of Auroris...