Students danced at Salsa Night, raised money for Puerto Rico
LatinX Club and the Spanish Honor Society hosted this year's Salsa Night in the school cafeteria on Friday evening February 21, complete with food, music, and dancing with friends. 
Students had the opportunity to learn how to Salsa dance by dance instructors and actively participate in the event in order to receive extra credit points. 
Foods including quesadillas and freshly-made guacamole were served for everyone to enjoy. Songs created by Latin artists like Prince Royce, Selena Quintanilla, and Daddy Yankee were played. LatinX Club, language teachers, and volunteering students were a huge help to the event and helped Spanish Honor Society make the night memorable for everyone. Students who attended received cardio points towards their P.E. classes and extra credit for Spanish classes.
Senior and leading member of LatinX Club Maya Rios, commented on why students should come to Salsa Night every year. 
"I think students should come to Salsa Night because it is a fun way to learn about the culture, a way to learn new dances, a nice environment to try something outside their comfort zone, and also a fun way to earn a little extra credit," Rios said. 
Salsa Night tickets were $5 in advance and $7 at the door. All proceeds were donated toward Earthquake Relief for the people of Puerto Rico.
About the Writer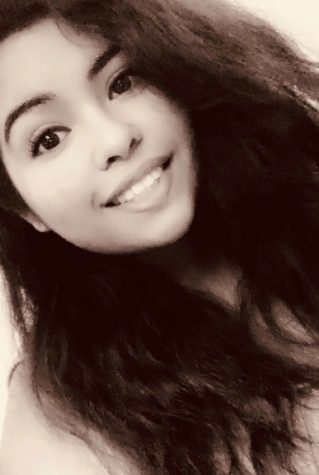 Alyssa Carrizoza, Reporter
Alyssa is a Senior at NNHS. Since her Freshman year, she has taken a mix of Choir, Art, Dance, and Theater classes. She takes Journalism class to learn...