2020 NBA All-Stars come to Chicago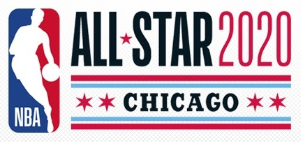 This weekend at the United Center on February 14-16 consists of the best of the best NBA players will compete against one another in Chicago for jaw dropping experiences.
The last time Chicago had hosted All Star weekend was back in 1998 when Chicago's very own Michael Jordan stole the show as he was known to , It was one for the ages. All star weekend  is the most exciting series of events throughout the NBA season. Consisting of Celebrity all star game, Skills challenge , Slam Dunk contest , 3 point contest, Rising Stars game and most importantly the All Star game. It consists of the best players from each conference playing against one another for trophies. 
On February 14 will be the Hall of Fame announcements, which greats from the past get to join the elite group of players for their basketball game from their time . Joined by the All Star celebrity game , who is starring record breaking rappers from Quavo and Bad Bunny who will be captained by Chicago's very own artist Chance the Rapper. The Rising Stars game is the last event of the day , where 1st and 2nd players of the NBA going up against one another. Some familiar names will be in the game such as 2nd year player Luka Donic ( Dallas Mavericks) , 2nd year player Trae Young ( Atlanta Hawks ) and Chicago born and raised native 1st year player Kendrick Nunn ( Miami Heat ) will be in the event , putting a show on for the big crowd, Hall of Fame Intro/Celebrity all star game will be aired ESPN , while the Rising stars game will be aired on TNT.
Sports TalkLine
On Saturday night the 3 major events of All Star weekend. Will be kicked off by the Taco Bell's Skill challenge, an event where 8 players will compete to get the fastest speed while going through obstacles. Los Angeles Clippers Guard , Patrick Beverly who is a Chicago born and raised native will be in the challenge trying to put on a show for his hometown crowd and hopefully win the challenge. The three point challenge will be followed , which is a contest where 8 players will shoot 25 3's in under a minute and try to knock down the most possible. Chicago Bulls very own Zach Lavine will be in the contest repping his team while doing it in front of his own crowd. Lots of Chicago repping and love  from the contestants in Saturday's contest. Lastly for Saturday's contest it will be the Dunk contest. A contest between Aaron Gordon ( Orlando Magic) Pat Connaughton (Milwaukee Bucks) , Dwight Howard ( Los Angeles Lakers), Derrick Jones Jr (Miami Heat). Each player has a dunk in each round to advance to the next round , the dunk with the best score out of 50 moves on. All events will be aired on TNT 
Skills Challenge Participants:                 
Bam Adebayo,

Miami

Patrick Beverley,

LA Clippers 

Spencer Dinwiddie,

Brooklyn

Shai Gilgeous-Alexander,

Oklahoma City

Khris Middleton,

Milwaukee

Domantas Sabonis,

Indiana

Pascal Siakam,

Toronto

Jayson Tatum, Boston
3 Point Contest Participants:
Davis Bertans,

Washington

Devonte' Graham,

Charlotte

Joe Harris,

Brooklyn

Buddy Hield,

Sacramento

Zach LaVine,

Chicago

Damian Lillard,

Portland

Duncan Robinson,

Miami

Trae Young,

Atlanta
Sunday Night is the Main event of the All Star game consisting of Team Lebron and Team Giannis. Lebron James will be wearing #2 in honor of Kobe Bryant's daughter Gigi Bryrant who died in a helicopter crash in late January with her dad Kobe Bryant. Giannis Antetokounmpo will be wearing #24 in honor of Kobe. Sunday's game will be aired on TNT. 
Average ticket sales for All Star weekend is $2,305. A budget that is not the most affordable for a high school student. Seems as if it's best to watch at home or a public restaurant. 
I went around Niles North asking a few people about their opinions on the events, 4 of 5 people have said they are mostly excited about Saturday's 3 point contest that include Chicago Bull's very own Zach Lavine.That was the most hyped player in all of the events. While including Team Lebron to win a blowout vs Team Ginnias. 
 Friday, Feb. 14
12 p.m.  NBA Rising Stars Practice 
5 p.m.  Hall of Fame Class of 2020 Announcement
7 p.m. NBA All-Star Celebrity Game presented by Ruffles  
9 p.m. | NBA Rising Stars 
Saturday, Feb. 15
10:30 a.m.  NBA All-Star Practice & Media Day presented by AT&T 
7 p.m. Commissioner Adam Silver media availability 
8 p.m. State Farm All-Star Saturday Night 
Taco Bell Skills Challenge (first event)
MTN DEW 3-Point Contest (second event)
 AT&T Slam Dunk (third event)
Sunday, Feb. 16
12 p.m.  NBA Legends Brunch  coverage begins at 1:30 p.m. ET
8 p.m. 69th NBA All-Star Game  coverage begins at 6 p.m. ET
I went around Niles North asking a few people about their opinions on the events 4 of 5 people have said they are mostly excited about Saturday's 3 point contest that include Chicago Bull's very own Zach Lavine.
About the Contributor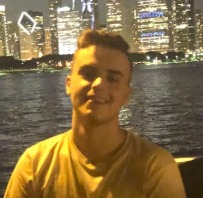 Dzenan Hodzic, Reporter
Senior , Bosnian- American who was born and raised in Uptown , Chicago . He has high interest in sports from Basketball, Football and Soccer. He spends...