The 92nd Oscar Awards honor the biggest film stars of the year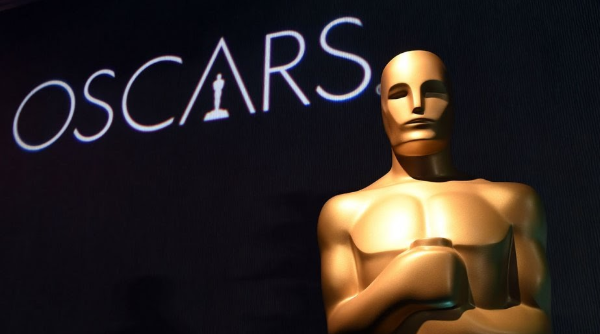 On Sunday, February 9, the biggest film directors, producers, and actors arrived at the Oscars, the Academy Award Show, at the Dolby Theatre in Los Angeles. There were performances by Elton John, Idina Menzel, and Billie Eilish to name a few. Here are just a few memorable moments from the evening!
Parasite Korean Film Big Win 
Korean film director Bong Joon-ho had a clean sweep at this year's Oscars for his film Parasite that won four out of its six nominations. Joon-ho was awarded for Best Picture, Best Director, Best Foreign Language Film, and Best Original Screenplay. The film is the first non-English and South Korean film to win Best Picture and International Feature. Joon-ho made his speech in complete Korean and honored his idol, Martin Scorsese, who directed The Irishman, which was nominated against Joon-ho's film. 
"
Just to be nominated was a huge honor. I never thought I would win."
— Korean film director, Bong Joon-Ho
"Thank you so much," Joon-ho said, "When I was young and studying cinema, there was a saying that I carved deep into my heart, which is that 'The most personal is the most creative.' That quote is from our great Martin Scorsese. When I was in school, I studied Martin Scorsese's films. Just to be nominated was a huge honor. I never thought I would win." 
Brad Pitt's Political Comment 
After winning the award for Best Supporting Actor for his role in Once Upon A Time… In Hollywood, actor and four-time nominee Brad Pitt made an eye-opening comment about President Trump's impeachment trial and directed to Trump's former national security advisor, John Bolton. 
"They told me I only had 45 seconds, which is 45 seconds more than the Senate gave John Bolton this week. I'm thinking maybe Quentin [Tarantino] does a movie about it and in the end, the adults do the right thing," Pitt said on stage. 
After giving an emotional thanks to his director Quentin Tarantino and his co-star Leonardo DiCaprio, his speech and big win went viral within seconds after its release on live television. 
Eminem's Surprise Performance 
"
Look, if you had another shot, another opportunity… Thanks for having me @TheAcademy. Sorry, it took me 18 years to get here."
— Eminem
Eighteen years later, Eminem comes back to the Academy Awards as the surprise guest artist. The audience and viewers were shocked as the 47-year-old rapper appeared on stage and performed his hit song Lose Yourself from his 2002 movie 8 Mile. At the 75th Academy Awards in 2003, he became the first hip hop artist to win the Best Original Song Award.
Eminem shared his thoughts of his 2020 performance and his missing appearance at the 75th Awards on Twitter. "Look, if you had another shot, another opportunity… Thanks for having me @TheAcademy. Sorry, it took me 18 years to get here." 
Elton John (I'm Gonna) Love Me Again Performance
Singer and fourth-time Oscar winner Elton John performs his newest song (I'm Gonna) Love Me Again from the soundtrack of the film Rocketman. John's performance was just as colorful as it was fun for the audience, complete with a red piano, a purple suit, and pink sunglasses. The song won an Oscar for Best Original Song for the movie and John was shocked. 
Bernie Taupin, the collaborator on the song, gave the acceptance speech. "Well, this didn't suck. This is justification for 53 years of hammering it out and doing what we do," Taupin said. 
Billie Eilish Yesterday Performance 
Eighteen-year-old pop singer Billie Eilish attended the Oscars for the In Memoriam performance just three weeks after her five big wins at the 2020 Grammy Awards. Eilish, along with her brother and collaborator Finneas on piano, performed their own cover of Yesterday by The Beatles and gave an emotional ending to the awards ceremony. 
Idina Menzel Multi-Language Into The Unknown
To support the Disney movie Frozen 2,  Idina Menzel performed Into The Unknown from the movie's soundtrack. Menzel was joined on stage by the multiple vocalists of the character Elsa from around the world. The international performance was a success and fans of the Frozen franchise and movies melted with happiness over the collaboration.
About the Writer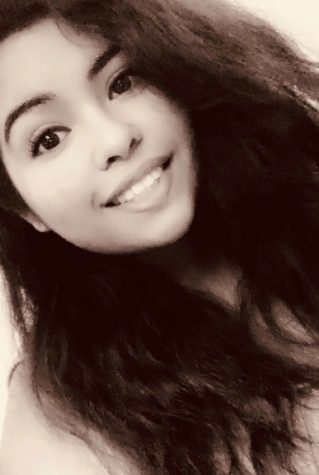 Alyssa Carrizoza, Reporter
Alyssa is a Senior at NNHS. Since her Freshman year, she has taken a mix of Choir, Art, Dance, and Theater classes. She takes Journalism class to learn...