Disney is releasing a Hamilton movie in late 2021
No money to buy tickets to Hamilton? No time to go see it at all? No worries! The Walt Disney Company has officially announced plans for a new movie adaptation based on Lin-Manuel Miranda's hit Broadway musical, Hamilton, for a release date of October 15, 2021 in the United States and Canada.
The project was announced February 3 after the company agreed with Miranda, Thomas Kail, and Jeffrey Seller on distribution rights where Variety reports that over $75 million were paid for.
A week before the announcement, Miranda had teased a Hamilton movie to Variety at the Sundance Film Festival, saying that it would be released "sooner rather than later."
According to Disney's own D23, the movie had already been shot in 2016 at the Richard Rodgers Theatre with the original Broadway cast in the style of live capture, rather than a proper film adaptation.
When interviewed about the news, Bob Iger, CEO and chairman of Disney, said, "Lin-Manuel Miranda created an unforgettable theater experience and a true cultural phenomenon, and it was for good reason that Hamilton was hailed as an astonishing work of art."
This isn't the only upcoming film based on Miranda's work. His debut musical, In the Heights, is getting a more proper film adaptation which will be released June 26, 2020 by Warner Bros. Pictures.
Since Niles North Theatre has performed In the Heights before, theatre director Tim Ortmann says, "As a culture, we need more and more stories told which highlight underrepresented Americans. In this case, it is the story of a tightly knit Latinx community in the heart of Manhattan. A feature film would give this wonderful musical an even wider audience!"
As for Hamilton itself, which has won over 11 Tony awards since 2015, it is still on tour at the Richard Rodgers Theatre, which is where the film had been shot.
About the Writer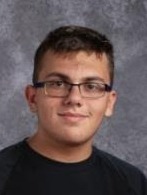 Stavros Hatzopoulos, Reporter
Stavros is a sophomore at Niles North and a writer for journalism class. His main interests include drawing, animation, movies and TV, listening to music,...