Awkwafina: From YouTube Rapper to Golden Globe Winner
Awkwafina has lived the life that so many of us could only dream about: starting out as just another person on YouTube, having a video go viral, and ending up walking the red carpet at the Golden Globes. She is most well-known to appear in popular movies such as Crazy Rich Asians, Jumanji 2, and Oceans 8, which was what led her to win an award at the Golden Globes. Many of her roles portray her naturally funny and laid-back persona, allowing her to take on the characteristics almost perfectly. Although she had only begun acting a few years ago, her public career had actually started at the age of 13.
The name "Awkwafina" was a nickname she was given at school which she believes is fitting due to her awkward personality. Instead of making it a flaw of hers, she openly embraced it and kept it as her stage name when she uploaded rap videos to YouTube. Her humor and quirkiness is evident in almost all of her songs and as she released an album as well as several singles over 5 years, each song received hundreds of thousands of views with one video gaining millions. Her collaborations with Jack Black and Margaret Cho, the country's most famous Asian-American comedienne, launched her even further up the charts.
In 2014, her career of appearing on shows, movies, etc started with MTV's Girl Code, a spin-off of Guy Code which brought together comedians to form a panel show. She hosted Saturday Night Live in the fall of last year, becoming the second East-Asian American female after Lucy Liu to host the show. From then on, she began receiving acting roles in popular movies, playing mainly as the supporting character. However, she was then given a part as Billi, a leading role in the movie, The Farewell, which brought Awkwafina's impressive acting abilities further into the public eye. 
Soon after, she was nominated for the Golden Globes for Best Actress in a Motion Picture. 
Not only did she make such a mark in her own personal life, but she's made history by becoming the first Asian American actress to win best comedy film. Year after year, she continues to share her variety of talents with us, whether it be starring in another movie or producing another rap song.
About the Writer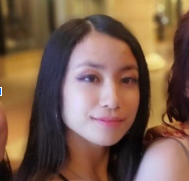 Britney Le, Reporter
Britney is a senior in Niles North who is currently working towards her future medical career. She loves to dance during her free time and is part of Auroris...