Niles North cheer State send-off this week
   The Niles North Cheer team finished 3rd at State Sectionals this past Saturday, February 1, which qualified them for the State Finals this weekend in Bloomington.
Niles North will be hosting a State Send-off in the New Commons this Thursday, February 6, at 3:45 p.m.  Please stop in to lend your support as we honor our team, lead by Coaches Aleka Landon, Natalie Hoss, Max Davito, and Ivana Peric.
Freshman Greg Hernandez is so excited to be going to State.  "I feel incredible to just experience going to State…State was always a possibility but now we've just made it reality," Hernandez said.
Coach Aleka Landon is very proud of her team.  "We are extremely proud coaches. Our team is remarkable with their ability to work as a family on the mat."  Landon also said her and the other coaches had a good idea how the team was going to do based on their placements in other competitions this season.
About the Writer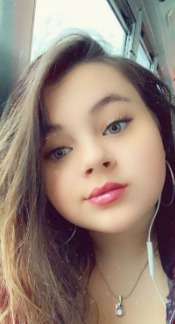 Eva Maglaya, Reporter
Eva is a sophomore at Niles North High School and a new member to the news team.  She hopes to help inform people in the area of important things happening...