The 62nd Annual Grammy Awards Recognizes The Top Musicians of 2020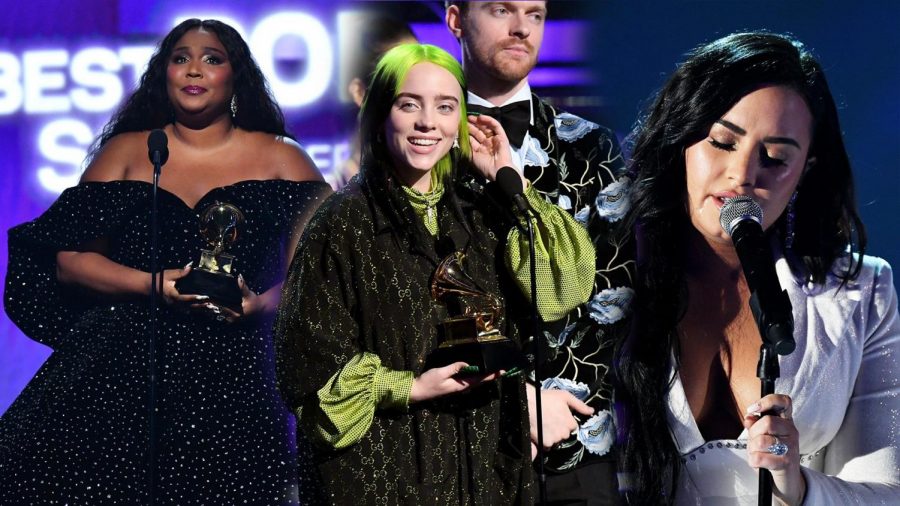 On Sunday, January 26, the 62nd Annual Grammy Awards showcased their biggest stars of the year and announced their winning artists including Billie Eilish, Lizzo, and DJ Khaled. 
The Grammys took place at the Los Angeles Staples Center, where host Alicia Keys and Boyz II Men paid a last-minute tribute to Kobe Bryant, who passed away with his daughter and seven others the morning of the award show.
Kobe Bryant Tribute
On the same morning of the awards show, basketball player Kobe Bryant, his daughter Gianna, and seven other victims were killed in a helicopter crash. Fans and celebrities who knew him were shocked and saddened by the sudden news. Second-time Grammy host and singer Alicia Keys and musical group Boyz II Men created a last-minute tribute performance in honor of Bryant and the victims. 
Keys spoke to the audience before Boyz II Men took the stage. "We never imagined in a million years we'd have to start the show like this, so we wanted to do something to describe a tiny bit how we feel right now," Keys said. 
Billie Eilish 
After being nominated for six awards and winning five in one night, it's no surprise that 18-year-old Billie Eilish shocked so many musicians and fans at the Grammy Awards this year. Eilish is the youngest winner for "Album of the Year" since Taylor Swift and  "Record of the Year" since Sam Smith. Eilish is also the first woman in history to win four of the biggest categories in one night against popular female artists like Lady Gaga, Ariana Grande, and Taylor Swift. 
She gave thanks to her closest friends, family, and her brother Finneas, who was heavily involved with Billie's winning album When We All Fall Asleep, Where Do We Go? and received five of his own awards that night. 
Finneas shared his thoughts with The Washington Post on winning with his little sister.
"We wrote an album about depression and suicidal thoughts and climate change and being a bad guy, whatever that means, and we stand up here confused and grateful", Finneas said. 
With her newest album coming this year (with the help of Finneas) and her upcoming performance at this year's Oscars on February 9. Fans continue to wait to see what's coming next for this young pop singer.
Demi Lovato 
Demi Lovato comes back to the spotlight after two years and puts the audience in tears with her emotional performance of her new single Anyone written days before her overdose that shocked the music industry and fans everywhere. Within the first line of her performance, she became emotional and had to restart. With the help and support of the audience, she gave a memorable performance and sent a powerful message to everyone listening. She sang about her thoughts and personal struggles that she had dealt with for so long. Many celebrities sent her praise and loving messages on social media. 
On January 27, Lovato received support on Twitter from her childhood friend and pop singer Selena Gomez. "I wish there were words to describe how beautiful, inspirational and deserved this moment was. Demi, I'm so happy for you. Thank you for your courage and bravery."
LIZZO
Spreading body positivity and showing off her flute skills, the 31-year-old singer and actress, Lizzo has truly created a name for herself in the music industry. Before opening the awards show with her song Cuz I Love You from her album of the same name, she opens the awards show with a quick "Tonight is for Kobe!" after hearing the news of Kobe Bryant's passing earlier that morning. Ballet dancers open for Lizzo's hit single "Truth Hurts" complete with a costume change and background dancers. 
She is the winner of the "Best Pop Solo Performance Award" against Billie Eilish, Beyonce, Ariana Grande, and Taylor Swift. Her fans wish her the best towards a successful year.
About the Writer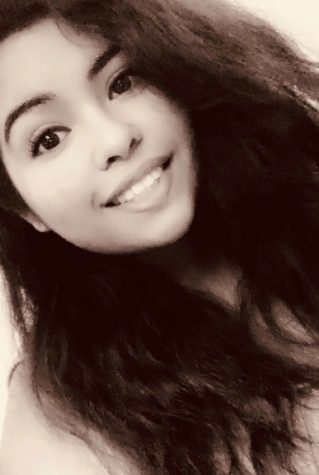 Alyssa Carrizoza, Reporter
Alyssa is a Senior at NNHS. Since her Freshman year, she has taken a mix of Choir, Art, Dance, and Theater classes. She takes Journalism class to learn...