Planters kills and reincarnates Mr. Peanut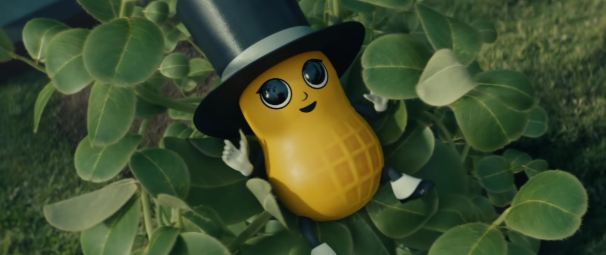 After 104 years, Planters has killed and reincarnated their iconic mascot, Mr. Peanut.
In a pre-Super Bowl commercial, the world-famous legume sacrificed his life for actors Wesley Snipes and Matt Walsha after a tragic road accident with the Nutmobile. Currently, it has 6.8 million views on YouTube.
On Twitter, the company issued the following statement: "It is with heavy hearts that we confirm that Mr. Peanut has died at 104. In the ultimate selfless act, he sacrificed himself to save his friends when they needed him most. Please pay your respects with #RIPeanut."
This was followed by another commercial during the Super Bowl where Mr. Peanut's friends, including the Kool-Aid Man, gather for his funeral where he is then reborn as Baby Nut from the Kool-Aid Man's tears. The ad now stands at 840,000 views.
The introduction of Baby Nut could be to cash in on the Baby Yoda craze, but there is a specific reason behind Mr. Peanut's demise.
In a CNBC interview, Mike Pierantozzi, the campaign's creative director at VaynerMedia, stated that it had to do with the phenomenon of people grieving for deceased fictional characters, such as Iron Man in Avengers: Endgame.
"When Iron Man died, we saw an incredible reaction on Twitter and on social media. It's such a strange phenomenon," Pierantozzi told CNBC.
The #RIPeanut campaign did not last very long, however. According to Ad Age, Planters says they have "paused all campaign activities, including paid media," following the tragic deaths of NBA player Kobe Bryant, his daughter, and seven others.
Despite the statement, there were no plans to halt the funeral, which eventually aired during Super Bowl LIV on Sunday.
As of now, #RIPeanut has been quickly replaced and outperformed by the new #BabyNut campaign, with official merchandise at ShopBabyNut.com.
About the Writer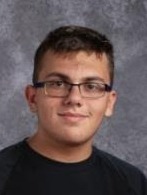 Stavros Hatzopoulos, Reporter
Stavros is a sophomore at Niles North and a writer for journalism class. His main interests include drawing, animation, movies and TV, listening to music,...