Mashed potatoes: the best Thanksgiving food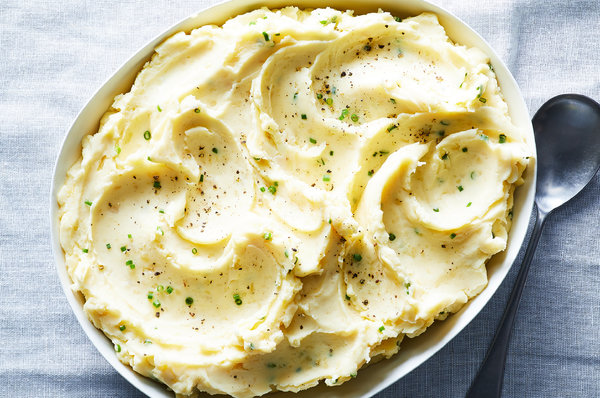 I consider myself a mild mannered person. There is not much I believe to be absolute, as I recognize that truth is subjective; nonetheless, I will die defending the claim that a sizable dollop of mashed potatoes rises above all Thanksgiving foods. 
The moment Thanksgiving decorations pop up in CVS's across the country, my mind is occupied entirely by mashed potatoes. The beautiful image is overwhelming—a warm plate of mashed potatoes, a carby, creamy delicacy. Have no teeth? Fine by mashed potatoes. Mashed potatoes accepts you just the way you are. 
To my simple palate, cranberry sauce is bad, as is stuffing. Turkey, though it is exquisite, does not surpass mashed potatoes. Mashed potatoes are the people's food. I will not acknowledge opposing perspectives.  
What's more? Potatoes rank in the top 20 foods with a high potassium content—even higher than a banana. According to nutrition educator Paula Martinac, one medium potato with skin on contains 15% of recommended daily value. Potassium is an essential mineral the body needs to transmit nerve impulses, help muscles contract, and maintain normal blood pressure. 
Lastly, the American celebration of Thanksgiving is intimately connected to the foundations violent settler colonialism. Thus, I propose that we dedicate the holiday entirely to mashed potatoes, rather than to the faulty unification of the English Pilgrims and the Wampanoag tribe. That's it; no more, no less. The historically inaccurate story of Thanksgiving that we all learned as children, shall be replaced by a recipe for mashed potatoes. 
Imagine children in potato costumes all across the country singing and telling tales of 3 lb. potatoes (about 4 large, combo of russets and Yukon Golds), Kosher salt, 1 stick butter, 1/2 c. milk, 1/2 c. sour cream, and freshly ground black pepper
I wish you all a safe, happy, mashed potato-y Thanksgiving break!
Leave a Comment
About the Contributor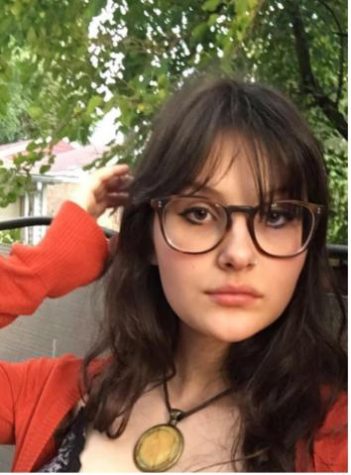 Lauren Sonnier, Reporter
Lauren Sonnier is a senior at Niles North, participating primarily in Varsity Debate and Fem Club. In her free time, she works as an intern at Response...