U.S. – China trade war cripples some businesses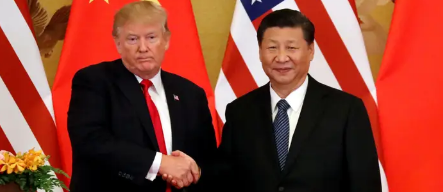 Hang on for a minute...we're trying to find some more stories you might like.
On October 7, the Trump administration created a blacklist called the "Entity List" which contains 28 Chinese groups, which is one unintended consequence to the trade war. The Entity List was created because of the concerns of China's human rights violations due to detainment of Uighur Muslims and other religious minorities.   
"The world's two largest economies—the US and China—have been integrated. But now the Trump administration is trying to change that. And the trade war is not only going to affect American businesses and consumers," PBS NewsHour's Foreign Affairs correspondent Nick Schifrin said.
The blacklisted Chinese tech companies were believed to partake in the oppression of the religious minorities in China. China's government considers the detainment as "re-educating" the +1 million citizens. "Our center is to prevent terrorism thoughts from happening," a detention center director said. 
 These businesses lost the privilege to sell in the U.S. and lost the freedom to purchase U.S. goods. U.S. companies need  government consent in order to do business with any of the blacklisted companies.
China's Ministry of Commerce spokesperson said, "We strongly urge the U.S. to immediately stop making irresponsible remarks on the issue of Xinjiang (and to) stop interfering (in) China's internal affairs, and remove relevant Chinese entities from the list of entities as soon as possible."
"The Chinese government is Communist and good at having control," Niles North Social Studies instructor Kristin Pommerenke-Schneider said. "The Chinese government is controlling information." 
Pommerenke-Schneider also described that their government wants Muslims to have loyalty to the People's Republic of China; the Chinese government officials fear the power of religion. "They are quite adept at silencing minority voices and controlling their media." 
China put efforts to get foreign investment into Chinese business. There is U.S.-China trade progress according to CNBC, but there is evidence that the blacklist may increase too.
About the Writer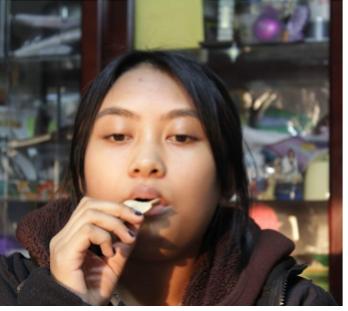 Lanie Mae Rasay, Content Editor
Senior. Filipina-American. Raised in Vegas. She is the VP of PASA, part of Climate Change Club, and interested in several other clubs. She spends the rest...