Lori Loughlin: What to know about the college scandal
Lori Loughlin, an American actress, allegedly paid the
University of South California admissions $500,00 to accept
her two daughters, Olivia and Isabella Giannulli, into USC.
Due to this unsavory behavior, Loughlin was put on trial for
fraud and money laundering. These charges are similar to that
of Felicity Huffman who is currently serving her fourteen-day
sentence.
While Loughlin and Felicity are facing repercussions, USC
commented on the situation.
"We immediately terminated two employees associated with the allegations. We also placed on leave
a faculty member who was named in the federal indictment as a parent," USC communications staff said.
"This leave is a required procedural step in the process for evaluating the termination of tenured faculty.
More employment actions may be possible as new facts come to light."
Multiple students have formed opinions, especially seniors and current college students.
"I don't think that the people who were engaged in the college fraud were prosecuted to the fullest
extent of the law." Niles North graduate, class of 2019, Rachel Rapoport said. "I think this pattern of
wealthy and privileged Americans not being held accountable for their actions is what undermines the
American value of equal opportunity. This practice tells the public there isn't an equal standard of
responsibility and accountability." Loughlin's next trial approaches on January 17.
About the Writer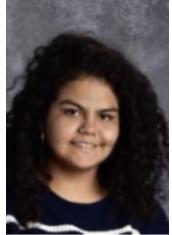 Lisett Becerra, Reporter
Lisett Becerra was raised in the south side of Chicago and moved to Skokie when she was fifteen. She has always enjoyed writing from a young age. When...