Gymnast Simone Biles advances to 2020 Tokyo Olympics
Gymnast Simone Biles broke all the barriers and just became the world's most decorated Olympic woman. At just 4 feet and 8 inches, this 22-year-old performs stunts unlike any other on the gymnastics floor.
Feeling adventurous on the final night of the Women's Gymnastics Championship in Kansas City, Biles became the first person to ever attempt a double-twisting, double somersault that people are now calling 'the Biles'.
"I feel I haven't been as confident on bars this year as I was last year," says the young gymnast about the triple-double. "To finally do a good routine like I can do it, I was really happy. I was very happy and the last event, so I was like, 'Thank God we're done.'"
In addition to this, Biles was also part of the "Final Five", the gold-medal-winning team, at the 2016 Summer Olympics in Rio de Janeiro.
So far, she has received 14 gold world championship medals – the most ever recorded in gymnastics. Finally, on April 25, Biles announced that she would be competing in Tokyo for the 2020 Olympics.
Before the 2016 Rio Summer Games, Biles had committed to UCLA but was unable to get her degree. She has now decided that the University of the People, a non-profit online institution, would be the best place for her to pursue a college degree in Business Administration.
Simone Biles will be back for more at the 2020 Olympics in Japan and she is sure to put up a stunning performance and wow the crowd once again.
About the Contributor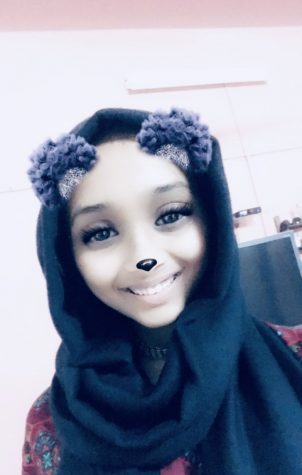 Sabha Fatima, Managing Editor
Sabha is a senior at NNHS. She is the Managing Editor for North Star News and the Niles North Journalism/News Production. Check out her articles in our...