Girls' badminton team gains ground at Niles North
The girls' badminton team is rapidly gaining popularity here at Niles North, just 3 years into the program. 
When it first started out, in the 2017-18 spring season, there were only 2 levels: Freshmen and JV. This year, though, the Girls' Badminton team of 2019-20 will consist of 3 levels: Freshmen, Junior Varsity and Varsity and the team are officially recognized by the Illinois High School Association (IHSA). The Varsity level was just added last year, spring 2019, for the more experienced players that had started off the school's first team. The spring of 2018 was the inaugural season and was made up of about 30 student-athletes, most of them promising to come back next year, and all looking to improve their skills constantly and make new friends along the way.
Badminton is a sport played with a racquet and a 'birdie', over a low net. Although it may not seem as much, badminton is a very competitive sport that urges a player to stay active and always on the move. It is usually played as either a 'singles' match (1 on 1) or as a 'doubles' match (two pairs of players versing each other).
Although they had a lot to learn, the first-year badminton players competed against rival schools with already long-established badminton programs. The season was short and the practices were tough, and there were some weeks in which there would be several matches in a row…but that didn't stop them.
The Varsity Badminton team is coached by physical education teacher Karin Wick; Freshman and Junior Varsity players were coached by coaches Carol Herlocker and Bashar Jazrawi. Coach Wick was especially impressed by the way her badminton players put in extra effort for this tiresome but thrilling sport and learned to overcome the potential learning curve that came along with the struggles of forming a new team. "As the season comes to a close, I've been blown away by the girls and how much they've achieved this year," Coach Wick admitted in the spring of 2018.
Because of the interlinked nature of the sport, the girls on the team have also learned other valuable lessons such as, respecting one another, practicing good sportsmanship, and of course, having fun every step of the way. Trust plays a crucial role in this competitive game, along with staying focused every step of the way. The best way to improve is, of course, by practice; for those who may be looking to join this year might want to watch for lessons coming up later this semester, around the end of October. When asked about how a badminton athlete would improve their skills throughout the year, Coach Wick states, "Play and lessons. Honestly, playing is important but lessons are really what help you improve. Lessons need to be year-round because the more you learn the better and smarter you play. "
Currently, the prospective badminton athletes for the spring season of 2020 are sharpening their skills and preparing for a great season up ahead, in the months of March and April. Workouts and open gyms are being held regularly, before school on Mondays, and after school on Wednesdays. In addition to these optional conditioning days, team bonding opportunities are scheduled throughout this semester to form close relationships within the group.                                     
So far, fundraising is a big success, with thousands of dollars already raised (and more to come) with the help of online donations, as well as candy-selling right here in the halls of Niles North. Keep a lookout for those sweet treats, all for $1 each.
Tryouts for the girls' team will take place early spring and girls that are interested should talk to the coaches and continue going to open gym days during this semester. When asked about expectations for the upcoming season, Coach Wick hopes for the best and looks forward to helping her players improve. "We are in a top Badminton conference. My major goal is to get my players to do lessons during the winter and summer. This will help to improve play, elevate expectations and shoot for higher goals."
About the Contributor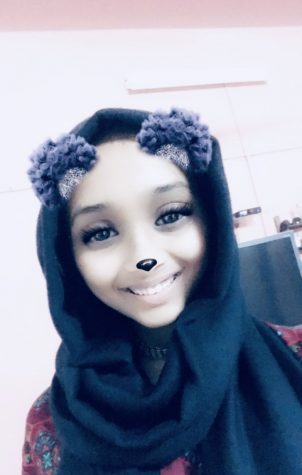 Sabha Fatima, Managing Editor
Sabha is a senior at NNHS. She is the Managing Editor for North Star News and the Niles North Journalism/News Production. Check out her articles in our...