LGBT History Month Has Begun
LGBT History Month starts every year on October 1. It originally began in 1994 when Rodney Wilson, a Missouri teacher at the time, decided that LGBT history should be taught in schools. Illinois recently passed a law requiring schools to include LGBT individuals in their history curriculum. Illinois is one of the few states who have taken it upon themselves to educate their youth about all aspects of their history, including the work of LGBT individuals.
Sophomore Siri Micari-Lawless, a GSA club member, marked the importance of including the contributions of LGBT individuals. 
"I feel that teaching LGBTQ+ history in schools in integral in order to maintain an informed and safe environment for queer kids in schools, as well as being very beneficial when it comes to trying to stop the spread of ignorance and make the world more accepting," Micari-Lawless said.
Micari-Lawless marked the importance of LGBT History month. 
"This month, and any month, LGBTQ+ people and their allies should try to spread awareness of the struggles faced by LGBTQ+ people, in order to try to stop violence, but also show happy and thriving LGBT people in the media," Micari-Lawless said. "They should educate others on queer issues, and educate themselves. Knowledge is the vehicle to spread awareness and love. Above all, we should preach kindness and acceptance of all people, LGBTQ+ and not. Everyone deserves love and appreciation." 
       If students want to get involved, GSA will be hosting a few events this year that are open to the community such as their panel surrounding a certain topic that is important to the LGBTQ+ community. Also visit the LGBT History Month Website to learn about iconic LGBT people.
About the Writer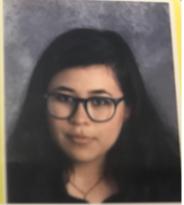 Juliana Peña, Reporter
Senior Juliana Peña is currently a student in Niles North's Journalism class.